Selected points for this article
hide
Commercial HVAC Selection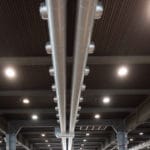 Alliance Comfort Systems can provide equipment and service for commercial HVAC. Our technicians are trained and experienced in dealing with units of all sizes. Moreover, technicians with Alliance Comfort Systems are familiar with commercial HVAC systems' complex nature and their diverse applications within large buildings and facilities. Choose Alliance Comfort Systems as your source for HVAC.
Oftentimes, it cannot be easy locating an equipment supplier that you can rely on. Meeting critical timelines and getting service when you need it can be a challenge. In addition to sourcing components promptly and getting a response to your phone calls, tracking down reputable suppliers can be tough. You no longer have to deal with the pitfalls of coordinating commercial HVAC efforts without reliable support. Alliance Comfort Systems has a strong reputation, knowledge, and focus on commercial buildings' specific needs.
Commercial HVAC Service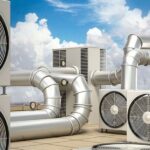 Because buildings using HVAC across various industries differ in terms of needs, we can offer a wide selection of equipment and service options. Having availability to options gives you the freedom to work within a budget. Moreover, you will be able to identify several customizable solutions developed by the world's leading HVAC manufacturers. With all of these amazing benefits within your reach, managing HVAC has never been easier.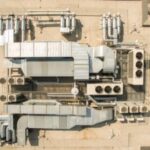 Know that you can count on Alliance Comfort Systems to take your service level up a notch. Your experience does not simply end with installation. Our technicians can provide repair and maintenance services as needed to keep your equipment performing to the highest level possible.
We can also offer regular services to extend your equipment's life further while ensuring that you are getting the most from your investment. You depend on your commercial HVAC units to deliver at all times, which is why you should trust Alliance Comfort Systems with ongoing service and support. Contact us to learn about HVAC systems designed for commercial use as well as additional service options.
Address
7200 Distribution Dr, Louisville, KY 40258
Phone: (502) 384-8500 Email:
[email protected]
Opening Hours
| | |
| --- | --- |
| Monday | 9:00 a.m. – 5:00 p.m. |
| Tuesday | 9:00 a.m. – 5:00 p.m. |
| Wednesday | 9:00 a.m. – 5:00 p.m. |
| Thursday | 9:00 a.m. – 5:00 p.m. |
| Friday | 9:00 a.m. – 5:00 p.m. |
| Saturday | Closed |
| Sunday | Closed |