Selected points for this article
hide
Industrial Mobile Cooling Supplies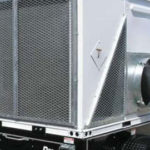 Alliance Comfort Systems can fill your requirements for Industrial mobile cooling. Temporary cooling equipment is useful in many different situations as they are convenient and can be deployed with greater ease. Finding a source for portable cooling machines is hassle-free with Alliance Comfort Systems, a key supplier of leading HVAC brands.
Industrial Mobile cooling equipment provides an effective solution for short-term cooling needs, as found in many different industry sectors. Outdoor gatherings such as festivals and concerts utilize large portable cooling units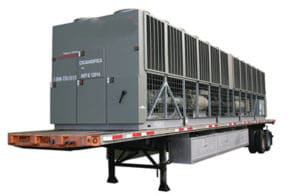 to maintain comfort. Industrial projects and construction worksites may also utilize trailer-mounted cooling equipment portable and used on a limited basis. In emergencies such as natural disasters where temporary shelters must be set up, Industrial mobile cooling equipment can provide critical climate control.
Designed to provide added comfort, Industrial mobile cooling machines are available in various sizes and capacities. Depending upon your system requirements, you can certainly find a unit that is best suited for your project or event. Alliance Comfort Systems can guide you in your search for portable cooling equipment. Choosing a system is easier with the help of an experienced technician familiar with the builds of applicable models.
Industrial Mobile Cooling Service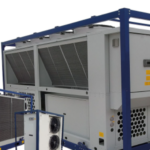 Because there are so many options available on the market, narrowing down your system's specifications can be done by selecting key features to help you achieve your project or event goals and your energy usage and budget requirements.
An aspect of portable cooling that should also be considered is service. While some projects may not be permanent, they may require longer terms of usage, which indicates that your equipment may need to be serviced at some point. Maintaining the smooth operation of your equipment demands regular service. Proper service, which can be conducted by Alliance Comfort Systems, can help identify any issues with parts that may impact your machines' performance during their term of use.
Address
7200 Distribution Dr, Louisville, KY 40258
Phone: (502) 384-8500 Email:
[email protected]
Opening Hours
| | |
| --- | --- |
| Monday | 9:00 a.m. – 5:00 p.m. |
| Tuesday | 9:00 a.m. – 5:00 p.m. |
| Wednesday | 9:00 a.m. – 5:00 p.m. |
| Thursday | 9:00 a.m. – 5:00 p.m. |
| Friday | 9:00 a.m. – 5:00 p.m. |
| Saturday | Closed |
| Sunday | Closed |