Selected points for this article
hide
Commercial and Industrial Chiller Repair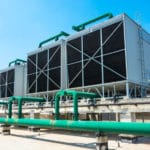 Industrial Chiller Repair: Chillers are heavy machines that provide excellent cooling. Due to the intense processes that the cooling machines are tasked with managing, Industrial chiller repair is often a reality. Although chillers are durable, it is possible that with strenuous work, certain parts may become worn over a certain length of time. Careful inspection of chiller components at regular intervals by an experienced technician can help to identify any potential problems with parts before they grow worn to the point of repair is a necessity.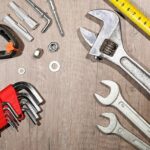 Alliance Comfort Systems is capable of handling Industrial chiller repair. We work with chillers of all sizes and different capacities as well. It takes an excellent understanding of the demands placed on commercial chillers to address repair issues with care and expertise. We understand the important role your chiller plays in your facility and are prepared to help you manage your climate systems without headaches.
Since we specialize in HVAC and Industrial chiller repair, we are familiar with large and small units' complexities. Whether you are maintaining an industrial center or commercial building, trust that Alliance Comfort Systems is available to handle your calls for service. Chillers demand an expert opinion. Consider Alliance Comfort Systems as your resource for unparalleled expertise.
Indications of Industrial Chiller Repair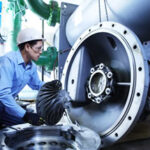 Chillers will indicate that repair is necessary. Before attempting to troubleshoot any issues, consult Alliance Comfort Systems. Our technicians can inspect your chiller and determine any repair needs, if any, exist. Following a thorough inspection, technicians will advise on any necessary Industrial chiller repair steps that should be taken to restore your equipment. Parts such as hoses, fittings, valves, lines, and gauges should be checked regularly for damage. It is not uncommon that these components will experience tears, cracks, and breaks because of heavy usage.
One of the most obvious indications that your chiller needs repair is if it is not cooling properly. Other times, you may notice excessive energy expenses. If either of these scenarios is the case, it doesn't hurt to contact a technician. Reach out to Alliance Comfort Systems should you require repair on your systems.
Address
7200 Distribution Dr, Louisville, KY 40258
Phone: (502) 384-8500 Email:
[email protected]
Opening Hours
| | |
| --- | --- |
| Monday | 9:00 a.m. – 5:00 p.m. |
| Tuesday | 9:00 a.m. – 5:00 p.m. |
| Wednesday | 9:00 a.m. – 5:00 p.m. |
| Thursday | 9:00 a.m. – 5:00 p.m. |
| Friday | 9:00 a.m. – 5:00 p.m. |
| Saturday | Closed |
| Sunday | Closed |