Selected points for this article
hide
Source Industrial HVAC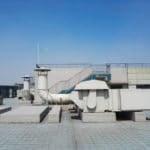 Alliance Comfort Systems can help you address industrial HVAC complex needs with a wide selection of equipment soured through our distributor network. We understand that climate systems applied in industrial facilities require a different approach. While these systems are far more complicated in design, we are fully capable of handling the delivery and installation of equipment and the service and maintenance. Consider Alliance Comfort Systems as your top resource for HVAC relating to industrial buildings.
Industrial HVAC requires a trained eye because the systems are so large and intricate. Any number of components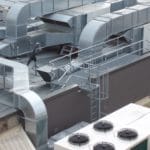 should be monitored for potential issues. Consulting an experienced technician is always recommended when dealing with heating, cooling, and ventilation systems within large facilities and commercial buildings. Such HVAC aspects may also be applied in production facilities to heat and cool equipment or push manufacturing processes. For this reason, someone with adequate expertise should be tasked with managing the systems.
Of course, climate control systems are utilized in industrial facilities to provide comfort, safety, and air quality. Industrial HVAC is rather critical to businesses that depend on heavy equipment to keep an operation running smoothly. Moreover, the aspects of HVAC within industrial operations sectors must also consider energy usage and overall resource expenses that go into fueling equipment. There are certainly implications for equipment that is not cared for properly.
Industrial HVAC Care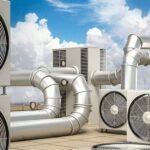 Maintaining HVAC systems within an industrial setting absolutely critical. Systems that are not maintained can experience serious issues which may result in high operational costs and unplanned fees for repair. When dealing with heating and cooling systems built into an industrial facility, technicians should be conducting regular inspections to confirm that your units are working properly. Repair issues should be addressed accordingly and promptly. Contact Alliance Comfort Systems to learn how to help with your HVAC requirements and service in an industrial setting.
Address
7200 Distribution Dr, Louisville, KY 40258
Phone: (502) 384-8500 Email:
[email protected]
Opening Hours
| | |
| --- | --- |
| Monday | 9:00 a.m. – 5:00 p.m. |
| Tuesday | 9:00 a.m. – 5:00 p.m. |
| Wednesday | 9:00 a.m. – 5:00 p.m. |
| Thursday | 9:00 a.m. – 5:00 p.m. |
| Friday | 9:00 a.m. – 5:00 p.m. |
| Saturday | Closed |
| Sunday | Closed |