Selected points for this article
hide
Industrial HVAC Equipment Rental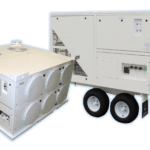 Alliance Comfort Systems can help you source Industrial HVAC equipment rental for your temporary cooling need. We are a top supplier and deal in a large network to procure the materials you require to provide climate control within industrial and commercial settings. Equipment rental can be an economical option for short-term applications. The process allows for greater flexibility while helping you achieve your operation's goals.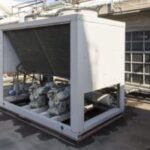 When it comes to Industrial HVAC equipment rental, the selection is a key factor in helping companies decide on a setup that works. Your application will largely determine what systems will work best to get the job done. There are numerous options available, and you are certainly not limited by capacity. Because we have a wide network from which to draw equipment, you can expect great options to choose from. We have come to understand that HVAC needs vary, and there is never a one-size-fits-all solution. Moreover, certain situations demand customizable solutions.
Alliance Comfort Systems specializes in all aspects of heating and cooling. Industrial HVAC equipment rental is just one of many areas where we have demonstrated an aptitude for meeting our commercial and industrial clients' unique needs. Consider us as your go-to resource for all things HVAC. Not only do we supply quality equipment, but we also deliver stellar service.
Industrial HVAC Equipment Rental Care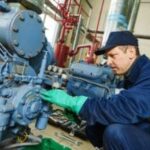 Heating and cooling equipment, even when used for a short amount of time, requires adequate care. Maintenance and upkeep are necessary parts of ensuring the performance of your machines. HVAC systems in commercial facilities play a critical role in maintaining air quality, safety, and comfort. In many cases, climate control is responsible for production environments and preventing equipment from overheating. Your units should be reliable and perform without interference. Know that with Alliance Comfort Systems, care for your equipment is just a phone call away. Contact us to learn more about equipment, rental, and service.
Address
7200 Distribution Dr, Louisville, KY 40258
Phone: (502) 384-8500 Email:
[email protected]
Opening Hours
| | |
| --- | --- |
| Monday | 9:00 a.m. – 5:00 p.m. |
| Tuesday | 9:00 a.m. – 5:00 p.m. |
| Wednesday | 9:00 a.m. – 5:00 p.m. |
| Thursday | 9:00 a.m. – 5:00 p.m. |
| Friday | 9:00 a.m. – 5:00 p.m. |
| Saturday | Closed |
| Sunday | Closed |