Selected points for this article
hide
Selecting a Louisville Boiler Repair Service Provider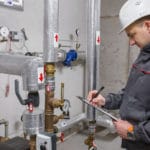 Finding a reliable Louisville boiler repair provider is essential for managing heating systems in large commercial centers. During the year, heavy machinery such as industrial or commercial boilers requires care to maintain their performance. Heating is necessary year-round, and therefore it is helpful to have a provider that is consistently available to answer your calls. Choose Alliance Comfort Systems for your commercial boiler service.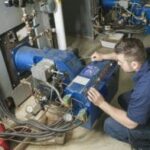 Industrial boilers work to provide adequate heating throughout large spaces. Multiple processes may also depend on heating machines for the operation of equipment used in production facilities. When a heating system is not working properly, a number of things can happen. Issues may range from minor to severe, and how they impact a building depends on how quickly a technician can get in, gain access, and respond to service needs.
Because Louisville boiler repair is more complicated in larger buildings, collaborating with a reputable supplier is the best way to keep your systems in check. Alliance Comfort Systems is an expert service provider. As a distributor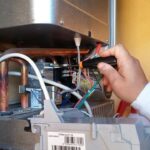 authorized to supply recognized brands in the HVAC industry, our clients can enjoy quality service, curated equipment, and reliable support when they need it the most. We are a knowledgeable resource and leader in our field.
If you feel your commercial boiler needs repair, contact a technician at Alliance Comfort Systems without hesitation. Although some repairs may seem small, it is possible that if left untreated, they can worsen faster than you might expect. Our technicians are on-call and available to answer your calls for service regardless of what time of year issues arise.
Louisville Boiler Repair Prevention Measures
Commercial boilers benefit from service and maintenance. Keeping your systems up to date on a regular schedule can prolong your equipment's operation, which is a plus for your business. Learn about how Alliance Comfort Systems can help you manage Louisville boiler repair and service for your commercial units.
Address
7200 Distribution Dr, Louisville, KY 40258
Phone: (502) 384-8500 Email:
[email protected]
Opening Hours
| | |
| --- | --- |
| Monday | 9:00 a.m. – 5:00 p.m. |
| Tuesday | 9:00 a.m. – 5:00 p.m. |
| Wednesday | 9:00 a.m. – 5:00 p.m. |
| Thursday | 9:00 a.m. – 5:00 p.m. |
| Friday | 9:00 a.m. – 5:00 p.m. |
| Saturday | Closed |
| Sunday | Closed |