Selected points for this article
hide
Find Industrial Air-Conditioning Rentals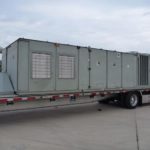 If you need short-term cooling, consider Industrial air-conditioning rentals by Alliance Comfort Systems. Alliance specializes in HVAC to include Industrial air-conditioning rentals. Rental air systems are ideal for many applications, including outdoor events, fairs, and construction projects. Whenever you need to cool a space, either large or small, trust Alliance Comfort Systems as your top supplier for quality equipment.
Industrial Air conditioning rentals will help you get the job done while also providing the highest level of comfort. Available for different terms of use, the systems are both considered economical in terms of cost and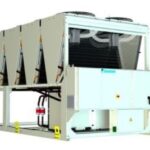 efficiency based on energy consumption. After assessing your budget and operational requirements, consider investing in Industrial air-conditioning rentals as a way to deliver cooling for your upcoming projects.
In situations such as natural disasters where people must be brought to safety, temporary shelters must often be set up to house displaced individuals or those that must be evacuated. No area is immune to the effects of natural disasters, so temporary cooling machines help maintain comfort during intense situations. Rental equipment can be deployed year-round and in every single region, no matter the climate. Alliance Comfort Systems can provide reasonable solutions that enable rescue missions and medical teams to do their job with greater ease.
Industrial Air-Conditioning Rentals Selection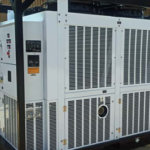 Because there are units of various sizes on the market, deciding which one is best for your operation can be an overwhelming experience. Working alongside an established equipment supplier can help lessen the load and make the task of selecting a product easier. As a reputable source for HVAC equipment, Alliance Comfort Systems has access to a vast product network. Finding a system that meets your budget and requirements is not an issue because we can offer selection.
Contact Alliance Comfort Systems to determine how we can help with your rental equipment for Industrial air-conditioning requirements.
Address
7200 Distribution Dr, Louisville, KY 40258
Phone: (502) 384-8500 Email:
[email protected]
Opening Hours
| | |
| --- | --- |
| Monday | 9:00 a.m. – 5:00 p.m. |
| Tuesday | 9:00 a.m. – 5:00 p.m. |
| Wednesday | 9:00 a.m. – 5:00 p.m. |
| Thursday | 9:00 a.m. – 5:00 p.m. |
| Friday | 9:00 a.m. – 5:00 p.m. |
| Saturday | Closed |
| Sunday | Closed |