Selected points for this article
hide
Kentucky HVAC Equipment Rental Capabilities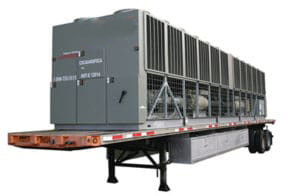 Alliance Comfort Systems specializes in Kentucky HVAC equipment rental for commercial and industrial businesses. Our clients rely on our vast supply of top industry air systems. We can offer an expansive variety of models suitable for all types of applications in the commercial realm of HVAC. Having worked with both commercial and industrial facilities, we understand the distinct needs of growing businesses.
Kentucky HVAC equipment rental is an economical choice for managers looking to install temporary systems. Ideal for short-term projects rented Kentucky HVAC equipment is efficient and gets the job done. Cooling requirements may arise at any point during the year. If you are planning and foresee a need for air systems, contact Alliance Comfort Systems. Consider us your source for service and equipment that outperforms all the rest.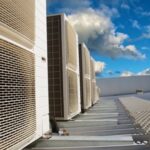 Locating the best Kentucky HVAC equipment rental should not be a headache for business owners or facility managers. You can also skip dealing with multiple intermediaries' layers while working with an authorized distributor such as Alliance Comfort Systems. We can help you procure equipment from leading brands with ease. Drawing from a wide network of manufacturers, you can feel confident in getting better delivery times and plenty of options.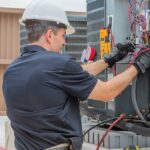 There are numerous applications in which Kentucky HVAC equipment is appropriate. In fact, there are likely applications that you may not have yet considered. In any case, we can help you navigate the assortment of complex machines currently available. Knowing how you plan to deploy the equipment will also be an important factor that will also guide your ultimate choice. Additional considerations may include capacity, resources, available space, approximate location, delivery, and installation requirements outside the application.
Kentucky HVAC Equipment Rental Services
Services also support Kentucky HVAC equipment procured through Alliance Comfort Systems. Maintenance of your air systems is recommended. Not only does service keep your equipment performing at or above standard, but it saves you on repairs that may otherwise end up being costly. Contact us to learn about our equipment rentals for HVAC.
Address
7200 Distribution Dr, Louisville, KY 40258
Phone: (502) 384-8500 Email:
[email protected]
Opening Hours
| | |
| --- | --- |
| Monday | 9:00 a.m. – 5:00 p.m. |
| Tuesday | 9:00 a.m. – 5:00 p.m. |
| Wednesday | 9:00 a.m. – 5:00 p.m. |
| Thursday | 9:00 a.m. – 5:00 p.m. |
| Friday | 9:00 a.m. – 5:00 p.m. |
| Saturday | Closed |
| Sunday | Closed |