Selected points for this article
hide
Reliable Industrial HVAC Parts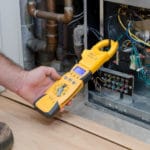 Locate Industrial HVAC Parts easier with Alliance Comfort Systems. Managing climate control systems involves many moving pieces that can sometimes become confusing. Dealing with a reliable parts supplier can save time, money, and unnecessary headaches. We understand that the need for parts is different for every business. For this reason, we can provide workable solutions manufactured just for your equipment.
At times, it may be hard to determine if there is a need for Industrial HVAC parts. Having your equipment serviced at regular intervals by a reputable technician can help guide you along the way. Heating and cooling equipment is complex, and find details certainly do matter when it comes to performance. Our technicians are very familiar with the complexities of HVAC systems in commercial buildings and industrial centers. As a result of our experience, we can deliver quality service and parts.
Industrial HVAC Parts and Applications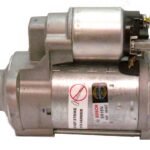 Industrial HVAC parts are helpful in many situations that may be unique to your facility. You may need to fill a parts requirement to conduct scheduled maintenance on your equipment in various instances. Maintenance, when conducted at regular intervals, helps to ensure that your units are working properly. If you are uncertain about maintenance requirements, contact Alliance Comfort Systems as our technicians are on-call for service.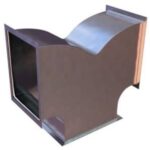 Additionally, parts may be necessary for urgent repairs. Because HVAC equipment in industrial complexes is used with heavy demand, certain components may grow worn or break over time. In such cases where a machine's performance will be greatly impacted, repair is necessary to restore service or prevent downtime. Understanding that companies depend on climate control to keep their businesses running smoothly, repair issues should be addressed without hesitation.
Parts access is just one piece of the complex puzzle known as HVAC. Many manufacturers develop parts to help you keep your system's performance above standard—Trust Alliance Comfort Systems as your main parts supplier.
Address
7200 Distribution Dr, Louisville, KY 40258
Phone: (502) 384-8500 Email:
[email protected]
Opening Hours
| | |
| --- | --- |
| Monday | 9:00 a.m. – 5:00 p.m. |
| Tuesday | 9:00 a.m. – 5:00 p.m. |
| Wednesday | 9:00 a.m. – 5:00 p.m. |
| Thursday | 9:00 a.m. – 5:00 p.m. |
| Friday | 9:00 a.m. – 5:00 p.m. |
| Saturday | Closed |
| Sunday | Closed |