Selected points for this article
hide
Industrial HVAC Needs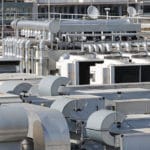 Industrial HVAC is a unique aspect of maintaining air systems in a complex facility. Profit and production centers rely on on-air systems to function well; therefore, service is a requirement. In numerous settings, HVAC is responsible for providing comfort and safety as well as keeping productivity high. However, caring for such a system is equally complex and requires an experienced technician's intervention most often. If you are tasked with maintaining air systems in an industrial setting, contact Alliance Comfort Systems, an HVAC expert.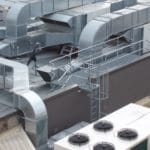 Troubleshooting industrial HVAC issues without adequate knowledge can be challenging. While there is some information available, the most thorough input should come from a technician with years of experience. Most importantly, commercial HVAC requirements differ greatly from residential needs. As a result, dealing with a company that specializes in industrial units is highly recommended. Dealing with commercial climate systems can certainly be a challenge. Still, when you have a company such as Alliance Comfort Systems as a reliable resource, the task is so much easier.
Why Industrial HVAC Services
Industrial HVAC services are a necessity. Machines used in large facilities employ a great amount of energy. Moreover, air systems are
often used to support additional operations beyond just providing comfort. When an air system in a large facility is compromised, the results can be both costly and, in some cases, dangerous. Frequent servicing is required to maintain upkeep. Some equipment components may become worn with regular use, and therefore, it is necessary to repair certain parts. Technicians can diagnose performance issues with your equipment and repair them before they worsen.
Prevention is also an important step in reducing issues with commercial equipment. Regardless of how large or small your facility is, the chances are that you will require regular servicing to confirm that all of your system's components are functioning well. Contact Alliance Comfort Systems to find out more.
Address
7200 Distribution Dr, Louisville, KY 40258
Phone: (502) 384-8500 Email:
[email protected]
Opening Hours
| | |
| --- | --- |
| Monday | 9:00 a.m. – 5:00 p.m. |
| Tuesday | 9:00 a.m. – 5:00 p.m. |
| Wednesday | 9:00 a.m. – 5:00 p.m. |
| Thursday | 9:00 a.m. – 5:00 p.m. |
| Friday | 9:00 a.m. – 5:00 p.m. |
| Saturday | Closed |
| Sunday | Closed |