Selected points for this article
hide
Kentucky Mobile Cooling Applications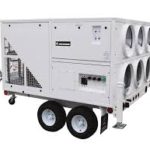 Temporary cooling needs can be met with Kentucky mobile cooling equipment. Based on your application, it is possible to find a cooling system that can provide all of the benefits of comfort in a portable system. Alliance Comfort Systems, an HVAC specialist, can help you source portable cooling machines from a wide selection of brands found in the HVAC industry. Sourcing equipment has never been easier with Alliance Comfort Systems.
Kentucky Mobile cooling machines are deployable in many different situations. They present a flexible cooling option with excellent service and support. In fact, the number of applications for portable cooling equipment is endless. Moreover, they can be used year-round to deliver cool air for many projects across numerous industries.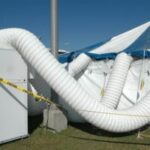 Finding Kentucky mobile cooling equipment can present a unique task because there are many different suppliers worldwide. A simple search on the web can turn into a complicated job because it can sometimes be difficult to determine the product information's accuracy. It may also be difficult to compare the quality of equipment advertised without seeing it in person. Finally, many suppliers are offering low discounts on equipment that may not deliver on its promises. Navigating the vast selection of products being marketed and separating authentic systems from ones that may not deliver the results you desire is tough.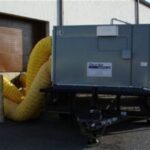 Consulting with an experienced equipment supplier such as Alliance Comfort Systems will certainly make the task of sourcing Kentucky mobile cooling equipment much easier. Not only do we have field experience, but we are comfortable handling units from the major brands. We supply machines of various capacities and can offer you a selection. Moreover, you can trust that Alliance Comfort Systems is capable of servicing your equipment, even if applied temporarily.
Kentucky Mobile Cooling Scenarios
Some situations in which portable cooling equipment is appropriate to include building projects and construction sites, outdoor events, concerts, festivals and fairs, weddings and special gatherings, and disaster relief shelters. Cooling equipment offers an economical option year-round. Contact Alliance Comfort Systems to learn more about how we can supply quality equipment for your project or event.
Address
7200 Distribution Dr, Louisville, KY 40258
Phone: (502) 384-8500 Email:
[email protected]
Opening Hours
| | |
| --- | --- |
| Monday | 9:00 a.m. – 5:00 p.m. |
| Tuesday | 9:00 a.m. – 5:00 p.m. |
| Wednesday | 9:00 a.m. – 5:00 p.m. |
| Thursday | 9:00 a.m. – 5:00 p.m. |
| Friday | 9:00 a.m. – 5:00 p.m. |
| Saturday | Closed |
| Sunday | Closed |