Selected points for this article
hide
Commercial Boiler Service Selection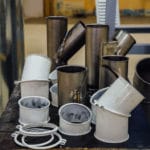 Commercial boiler service is sometimes a necessary part of running complex heating systems within large buildings. Alliance Comfort Systems, a premier choice in HVAC, can handle boiler needs for commercial centers and industrial complexes. Whether you are responsible for overseeing a heating system's operation in a facility or searching for a technician with experience, Alliance Comfort Systems is an expert on boiler systems.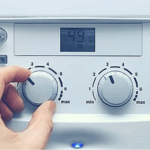 Technicians at Alliance Comfort Systems have experience handling boilers of various sizes and multiple units within commercial facilities. From inspection to repair and service, you can trust that our technicians will handle your heating needs with care.
Commercial Boiler service is common in large buildings because the systems set up are sometimes more complicated than expected. After frequent use, it is reasonable to expect that some parts will eventually wear out over time. Still, boilers are very reliable heating machines. The equipment, however, will deliver the best performance with regular care conducted by a service technician.
Commercial Boiler Service Support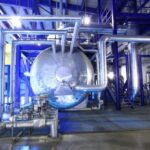 If you are tasked with managing heating systems' daily operations, you should note any strange occurrences with your units.  A boiler should provide adequate heating, whether it be for air or water. If a boiler is not heating properly, that is the first indication that there may be a problem. Not all Commercial boiler service issues represent an emergency; however, it is best to get a technician on-site without delay. Even small pieces such as tubes or fittings that may be worn can lead to larger problems if left unattended.
Relying on a regular maintenance schedule will help with the upkeep of your units. Technicians have access to a wide range of tools to repair issues that range from minor to major in nature. Contact Alliance Comfort Systems if your commercial units require service.
Address
7200 Distribution Dr, Louisville, KY 40258
Phone: (502) 384-8500 Email:
[email protected]
Opening Hours
| | |
| --- | --- |
| Monday | 9:00 a.m. – 5:00 p.m. |
| Tuesday | 9:00 a.m. – 5:00 p.m. |
| Wednesday | 9:00 a.m. – 5:00 p.m. |
| Thursday | 9:00 a.m. – 5:00 p.m. |
| Friday | 9:00 a.m. – 5:00 p.m. |
| Saturday | Closed |
| Sunday | Closed |