Selected points for this article
hide
Using Industrial Air-Conditioning Rentals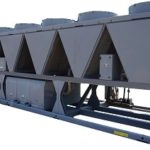 Temporary climate control needs are often met with Industrial air-conditioning rentals. The systems are an ideal option for short-term projects requiring air. The systems may be deployed indoors or outdoors. They are most fitting in situations where a temporary shelter may need to be placed for either an emergency, a festival, or a project on a work site. In many cases, rental equipment may also be used to maintain climate to protect equipment or technology, such as within a server room. Alliance Comfort Systems is a great choice and top supplier of rental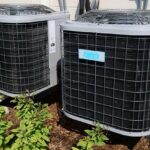 equipment for HVAC.
Specializing in commercial HVAC, our technicians understand the distinct needs of businesses. One of the reasons why Industrial air-conditioning rentals are deployed is ongoing outdoor projects such as construction. Such projects can take months to complete, as people and equipment are subject to various temperature changes and conditions. Temporary cooling provides not only comfort but, in many cases, an additional layer of safety when cool air is a must. Air conditioning rentals are an economical way to get jobs complete and with portability as well.
Industrial Air-Conditioning Rentals-Options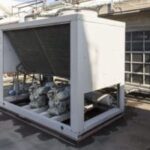 Industrial Air-conditioning rentals are a regular option for many industries as they have multiple applications. Moreover, several manufacturers have designed equipment that varies in size, weight, capacity, and processing. While you may not necessarily be able to purchase directly from some manufacturers, we can help. Alliance Comfort Systems supplies all of the top brands in HVAC equipment. We are capable of working with you to navigate a vast selection of equipment to match your specifications.
Finding a unit that is economical and efficient is easy with the help of an experienced company. You do not have to waste hours hunting around for the best deals. Save time by working with Alliance Comfort Systems to identify a solid rental package that will help you complete your projects.
Address
7200 Distribution Dr, Louisville, KY 40258
Phone: (502) 384-8500 Email:
[email protected]
Opening Hours
| | |
| --- | --- |
| Monday | 9:00 a.m. – 5:00 p.m. |
| Tuesday | 9:00 a.m. – 5:00 p.m. |
| Wednesday | 9:00 a.m. – 5:00 p.m. |
| Thursday | 9:00 a.m. – 5:00 p.m. |
| Friday | 9:00 a.m. – 5:00 p.m. |
| Saturday | Closed |
| Sunday | Closed |