Selected points for this article
hide
Commercial Boiler Repair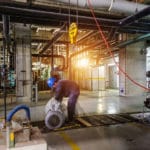 On-call Commercial boiler repair is helpful for commercial buildings. Alliance Comfort Systems is capable of repairing boiler issues as we have over 6 decades of experience combined. Although boilers are considered reliable by most accounts, the wear experienced in large commercial centers may eventually impact the equipment's performance. Moreover, with time boiler parts may break because they are usually in operation for a long time. If you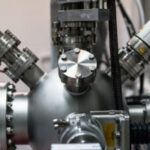 need a Commercial boiler repair and looking for a company familiar with commercial buildings' unique needs, contact Alliance Comfort Systems.
Our service technicians are on call 24/7 to handle calls, which means that when an unexpected situation does arise, you can take comfort in knowing that we are capable of addressing issues with your equipment. Time is critical when dealing with Commercial boiler repair. Problems that may seem small in nature can worsen quickly if a technician is not called to inspect and diagnose your machines promptly. Trust Alliance Comfort Systems to answer your calls for service and respond with care.
Commercial Boiler Repair Parts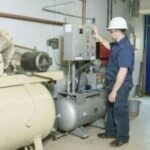 Upkeep for your Commercial boiler requires maintenance scheduled at regular intervals. Explore our maintenance options available for commercial HVAC. Even with consistent maintenance, you never can be certain when an issue with your boiler may occur. Regardless, it is always good to have system monitoring in place. A technician can identify any performance issues relating to your equipment and make repairs if needed on components that may be worn down due to using or broken.
Should you require parts to complete a Commercial boiler repair, Alliance Comfort Systems can also deliver. As a parts distributor for major brands, we have access to a wide selection of inventory to fill your requirements. Sourcing equipment from all of the leading manufacturer brands within the industry, we can deliver your equipment quality components when you need them the most. Contact us to learn about our repair options for your commercial boiler machines.
Address
7200 Distribution Dr, Louisville, KY 40258
Phone: (502) 384-8500 Email:
[email protected]
Opening Hours
| | |
| --- | --- |
| Monday | 9:00 a.m. – 5:00 p.m. |
| Tuesday | 9:00 a.m. – 5:00 p.m. |
| Wednesday | 9:00 a.m. – 5:00 p.m. |
| Thursday | 9:00 a.m. – 5:00 p.m. |
| Friday | 9:00 a.m. – 5:00 p.m. |
| Saturday | Closed |
| Sunday | Closed |