Selected points for this article
hide
Commercial Chiller Repair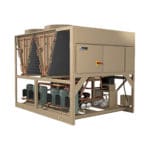 Maintaining a commercial center means that Commercial chiller repair is going to be needed at some point. When your chiller is not working correctly, it is necessary to contact a service technician for assistance. It is not recommended that you attempt troubleshooting an issue without proper training and experience. Ultimately, chillers are very complex pieces of machines and require a trained technician. Alliance Comfort Systems understands the needs of commercial buildings and can provide a range of repairs for your equipment.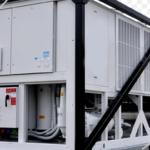 As experts in HVAC, the technicians at Alliance Comfort Systems can strategically address your Commercial chiller repair needs. Because of decades of experience, we are capable of assessing the distinct parts of chillers built by the world's top manufacturers. Every facility is unique and how chillers are deployed and used in every establishment is different. Chillers often are tailored to meet particular requirements, and as a result, care should also be customized. Alliance Comfort Systems proudly offers care specific to your equipment and its application.
Commercial Chiller Repair Environments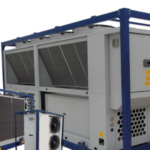 Chillers are utilized to provide cooling energy in several scenarios. The air may be used to cool an atmosphere, environment, or physical equipment as found in a production center or manufacturing facility. How the cooling is processed varies between equipment. Due to this fact, numerous industries make use of chillers as they are powerful pieces of equipment. A broken chiller can truly impact any business that depends on it for operations.
Commercial Chiller repair is an important aspect of maintaining air systems in commercial buildings. However, maintenance and service are equally as relevant. Moreover, chillers that are not cared for with adequate upkeep may waste energy and cause operational expenses to rise. Considering the heavy demand for chillers and heavy energy use, working with a service technician for upkeep at regular intervals is highly recommended. Contact us to learn more about our repair capabilities for your chiller unit.
Address
7200 Distribution Dr, Louisville, KY 40258
Phone: (502) 384-8500 Email:
[email protected]
Opening Hours
| | |
| --- | --- |
| Monday | 9:00 a.m. – 5:00 p.m. |
| Tuesday | 9:00 a.m. – 5:00 p.m. |
| Wednesday | 9:00 a.m. – 5:00 p.m. |
| Thursday | 9:00 a.m. – 5:00 p.m. |
| Friday | 9:00 a.m. – 5:00 p.m. |
| Saturday | Closed |
| Sunday | Closed |