Selected points for this article
hide
A Trusted Source for Industrial HVAC Parts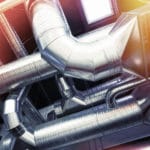 Trust Alliance Comfort Systems with your Industrial HVAC parts. Finding accessories for heating and cooling systems online should not be a complicated experience. We understand that it is often necessary to obtain parts quickly and with the greatest ease possible. When it comes to selecting quality parts from the names that you are most familiar with, depending on an authorized distributor such as Alliance Comfort Systems is recommended. For a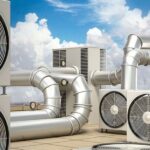 wide assortment of Industrial HVAC parts and quality service, learn more about our capabilities.
There are numerous brands offered by heating, cooling air, and ventilation manufacturers. In many cases, however, procuring your equipment direct may not be an option. Moreover, some manufacturers offer equipment such as HVAC parts through exclusive distributors. When you work with a distributor, you can access a full inventory of parts while still getting the most for your money. You cannot only expect to have access to a wide range of items, but you will also receive service and support where necessary.
Industrial HVAC Parts Applied
Industrial HVAC parts are helpful in several scenarios often found within commercial buildings and also industrial facilities. Parts may
be applied during scheduled maintenance or in the event of a system breakdown. In the case of performance issues where a piece of equipment is not functioning properly, replacement parts can be helpful in many situations. For larger buildings, equipment usage is high, and therefore, parts eventually wear down. Because systems should function without interference, getting a broken system back online is critical.
Alliance Comfort Systems is a specialist in commercial and industrial HVAC. In addition to supplying parts from the best manufacturers in the world, we are available to answer your calls for service 24/7. Our service technicians are on call. Contact us to learn more about our parts supplies and service capabilities.
Address
7200 Distribution Dr, Louisville, KY 40258
Phone: (502) 384-8500 Email:
[email protected]
Opening Hours
| | |
| --- | --- |
| Monday | 9:00 a.m. – 5:00 p.m. |
| Tuesday | 9:00 a.m. – 5:00 p.m. |
| Wednesday | 9:00 a.m. – 5:00 p.m. |
| Thursday | 9:00 a.m. – 5:00 p.m. |
| Friday | 9:00 a.m. – 5:00 p.m. |
| Saturday | Closed |
| Sunday | Closed |