Selected points for this article
hide
Commercial HVAC Services are provided by Alliance Comfort Sytems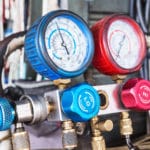 Alliance Comfort Systems truly understands how important your air systems are to your business. As a result, we are focused on providing comprehensive commercial HVAC services to our clients. HVAC units play a vital role in providing comfort and maintaining operations in a business center. When a system experiences an issue, it can be both uncomfortable and costly. In some cases, a broken system can stop productivity, which also affects operational expenses. The best way to avoid unexpected issues with your commercial HVAC services network is to have regular upkeep conducted by a reputable technician.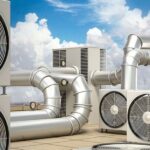 Maintaining a commercial HVAC unit system may seem complicated; however, Alliance Comfort Systems can make the task less difficult. Through our scope of services, you can take comfort in knowing that you will be able to save time, money, and energy costs with adequate care for your units. Proper service will ensure that your equipment is online with fewer interruptions. If you do have any time spent offline, your equipment will be restored to service promptly.
Caring for commercial HVAC is a valid concern that all businesses must deal with regardless of the size. The combination of high summer temperatures, a power outage, and employees in a small workspace can certainly be an uncomfortable experience. Unexpected outages can cause productivity to decline, which can slow down your operation.
Commercial HVAC Services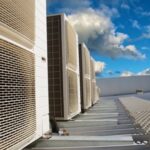 Service technicians at Alliance Comfort Systems deliver decades of field experience combined. We are capable of offering tailored service solutions to maintain your air systems regularly. Service scheduled at regular intervals can extend the operation of your equipment and reduce your operational expenses in the long term. Moreover, you can anticipate that your energy expenses should decline favorably with adequate care as less is wasted with care.
Address
7200 Distribution Dr, Louisville, KY 40258
Phone: (502) 384-8500 Email:
[email protected]
Opening Hours
| | |
| --- | --- |
| Monday | 9:00 a.m. – 5:00 p.m. |
| Tuesday | 9:00 a.m. – 5:00 p.m. |
| Wednesday | 9:00 a.m. – 5:00 p.m. |
| Thursday | 9:00 a.m. – 5:00 p.m. |
| Friday | 9:00 a.m. – 5:00 p.m. |
| Saturday | Closed |
| Sunday | Closed |