Selected points for this article
hide
Industrial HVAC Capabilities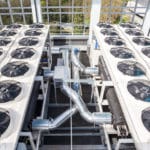 If you are searching for industrial HVAC parts and services, reach out to Alliance Comfort Systems. We understand the important role that air systems play in maintaining your operation. Whether you are running climate control to provide comfort for an operation or rely on it to power equipment in a facility, our technicians are standing by as a provider of both equipment and service. The task of managing climate control systems can be cumbersome. However, Alliance Comfort Systems can make the job so much easier.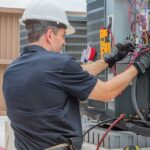 Because air systems vary, working with a technician can help to alleviate certain challenges. Industrial HVAC is unique and requires more attention than you may find in a small residential building such as a family home. Often, systems implemented are large, complex, and high-energy consumers. The units play a critical role in an operation. Moreover, climate systems contribute greatly to operational costs. Alliance Comfort Systems is capable of managing air systems inside demanding environments.
Industrial HVAC Networks
While there are numerous service providers out there, not everyone specializes in all aspects of HVAC. Alliance Comfort Systems works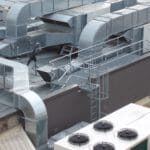 within all aspects of HVAC and also deals with an expansive network of distributors. You may be wondering why such a network is necessary for an air system. The fact of the matter is that air systems have needs that go beyond installation. They cannot be set and forgotten. Since the machines consist of many parts, over time, they will likely need attention. The usage of industrial HVAC is heavy, which means frequent wear is often a reality.
HVAC systems in an industrial setting are tasked with heavy energy loads. Moreover, some operations depend on the systems to process other operations, as found in manufacturing. If a system is not working properly, the results may certainly be unfavorable. Consider HVAC service options available through Alliance Comfort Systems; contact us to learn more.
Address
7200 Distribution Dr, Louisville, KY 40258
Phone: (502) 384-8500 Email:
[email protected]
Opening Hours
| | |
| --- | --- |
| Monday | 9:00 a.m. – 5:00 p.m. |
| Tuesday | 9:00 a.m. – 5:00 p.m. |
| Wednesday | 9:00 a.m. – 5:00 p.m. |
| Thursday | 9:00 a.m. – 5:00 p.m. |
| Friday | 9:00 a.m. – 5:00 p.m. |
| Saturday | Closed |
| Sunday | Closed |