Selected points for this article
hide
Commercial HVAC Upkeep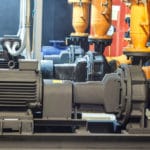 Alliance Comfort Systems specializes in commercial HVAC equipment and service. Upkeep for commercial air systems can be confusing, and therefore dealing with a service expert is recommended. Heating and air units in commercial establishments require extra monitoring and frequent servicing due to regularly demanding machines. Considering the nature of business and the role of climate control, air systems must not only perform their primary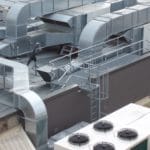 task, but they must also be efficient as well. Proper care lowers the cost of operation long term.
One of the challenges faced by businesses is finding reliable commercial HVAC service providers locally. While it is often easy to locate residential repair companies, commercial establishments need service specialists to handle large units or multiple units. Much of the equipment supplied may not necessarily be available to the general public as manufacturers may not sell directly to end-users. Commercial clients generally must go through an authorized distributor to acquire parts equipment for commercial HVAC units.
Commercial HVAC Parts Experts
Navigating the complicated matrix of commercial HVAC equipment and parts can grow both times consuming and frustrating. Working alongside a service provider such as Alliance Comfort Systems takes the hassle out of finding parts and services as we can offer both in addition to technical expertise.
Whether you need service or parts, Alliance Comfort Systems can deliver. Our technicians are on-call 24-hours a day and 7-days a week to respond to service calls. It does not matter if you need maintenance or emergency repair for your HVAC systems; we can help. We offer a wide range of services and access parts if a repair is needed in your unit. We can support the special requirements of commercial and industrial facilities with care, quality equipment, and a vast selection of materials. Contact us to find out how we can help with your commercial heating and cooling needs.
Address
7200 Distribution Dr, Louisville, KY 40258
Phone: (502) 384-8500 Email:
[email protected]
Opening Hours
| | |
| --- | --- |
| Monday | 9:00 a.m. – 5:00 p.m. |
| Tuesday | 9:00 a.m. – 5:00 p.m. |
| Wednesday | 9:00 a.m. – 5:00 p.m. |
| Thursday | 9:00 a.m. – 5:00 p.m. |
| Friday | 9:00 a.m. – 5:00 p.m. |
| Saturday | Closed |
| Sunday | Closed |