Selected points for this article
hide
Commercial HVAC Equipment Rental Expertise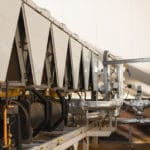 Searching for a Commercial HVAC equipment rental can present a challenging task if you are unfamiliar with air systems' nuances. Working with an expert such as Alliance Comfort Systems will make the job of selecting a unit easier. There are many different options available; however, drilling down into the specifics can be extremely complicated. Technicians at Alliance Comfort Systems can help you find a piece of equipment that is ideal for your unique application. Renting Commercial HVAC equipment is an economical choice for climate control.
Access to selection is key when choosing between different equipment manufacturers. When it comes to Commercial HVAC equipment rental, you may choose from popular names widely respected in the industry or opt for smaller brands. Performance is generally the number one concern for clients looking to deploy Commercial HVAC equipment rental for temporary applications.
Commercial HVAC Equipment Rental Budget and Applications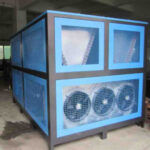 Beyond how a unit performs, clients may have other goals in mind, such as budget and energy use. All of these factors should be taken into consideration when selecting a unit. Alliance Comfort Systems can offer our clients a wide selection of Commercial HVAC equipment rental options due in part to our expansive distributor network.  Moreover, we can support any parts needs that you may have for your equipment as we have access to major manufacturer catalogs.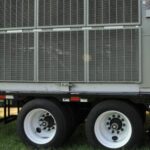 Rental air systems require care just as fixed units. Depending on how long you plan to have your system in operation, it is possible to schedule service with a technician to ensure that you are getting the most out of your equipment while reducing operational costs associated with deploying your machine. System monitoring and reporting on status are helpful in scheduling upkeep. Since no two applications are likely to be the same, your equipment solution and subsequent care will largely be tailored to your requirements. Contact us to find out more about how we can help with your rental air systems.
Address
7200 Distribution Dr, Louisville, KY 40258
Phone: (502) 384-8500 Email:
[email protected]
Opening Hours
| | |
| --- | --- |
| Monday | 9:00 a.m. – 5:00 p.m. |
| Tuesday | 9:00 a.m. – 5:00 p.m. |
| Wednesday | 9:00 a.m. – 5:00 p.m. |
| Thursday | 9:00 a.m. – 5:00 p.m. |
| Friday | 9:00 a.m. – 5:00 p.m. |
| Saturday | Closed |
| Sunday | Closed |