Selected points for this article
hide
Commercial Boiler Repair in Commercial Buildings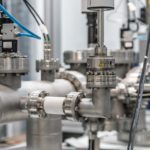 Tending to Commercial boiler repair issues is easiest with the help of an experienced service technician. Boilers are sturdy and generally reliable when it comes to consistent performance. Repair, however, may be necessary if the boiler experiences issues doing its job properly. Simple wear may lead to the need for repair. Often problems with a boiler in a complex building may start as being rather small. Over time, small issues may worsen if they are not addressed quickly. Commercial Boiler repair issues should be handled without haste to ensure the long-term health of your heating units.
Alliance Comfort Systems is an expert in Commercial boiler repair and all aspects of the HVAC industry. Having spent extensive time in the field, our technicians can diagnose boiler issues without hesitation. In fact, we are capable of handling your service calls 24/7. Regardless of how serious or minor your repair seems to be, we can help.
Troubleshooting Commercial Boiler Repair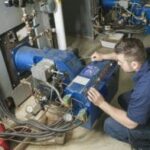 We are pleased to be a knowledge expert in commercial HVAC for our clients. Before going it alone and troubleshooting your boiler problems, contact us. In some cases, Commercial boiler repair may not be necessary, but when it is, you can trust that Alliance Comfort Systems will offer effective solutions to help restore your units.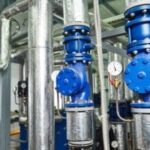 In a commercial building, Commercial boiler repair issues may be evident through a lack of heat and excessive energy expenses. Depending on where the systems are located, odd noises may be noticeable or not. Generally, heating systems should be monitored regularly to ensure their performance is up to standard.
While in some businesses, a person is tasked with managing air systems, others may solely rely on a service provider. As many business owners do not have the capacity to manage repairs on boilers, a local service provider such as Alliance Comfort Systems is a helpful solution. Contact us to learn about how we can help support your repair requirements and boiler needs.
Address
7200 Distribution Dr, Louisville, KY 40258
Phone: (502) 384-8500 Email:
[email protected]
Opening Hours
| | |
| --- | --- |
| Monday | 9:00 a.m. – 5:00 p.m. |
| Tuesday | 9:00 a.m. – 5:00 p.m. |
| Wednesday | 9:00 a.m. – 5:00 p.m. |
| Thursday | 9:00 a.m. – 5:00 p.m. |
| Friday | 9:00 a.m. – 5:00 p.m. |
| Saturday | Closed |
| Sunday | Closed |