Selected points for this article
hide
Industrial HVAC Equipment and Service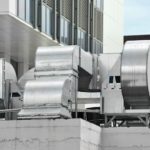 Industrial HVAC equipment and service differ from residential care. Large establishments include complex systems that cover a wide area. Industrial settings often rely heavily on air systems for production environments and power machinery, as found in manufacturing facilities. Caring for HVAC equipment in industrial centers requires a high level of expertise. Alliance Comfort Systems is an expert in air systems for both industrial and commercial establishments.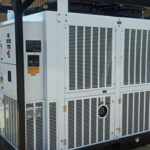 The upkeep of industrial HVAC equipment demands the support of an experienced technician with a specialization. Attempting to troubleshoot issues within extensive systems may produce further problems if the attending person is not qualified to deal with the equipment complexities. Moreover, excessive expenses may mount as an inexperienced service provider is brought in to conduct service and repairs. Alliance Comfort Systems delivers an extensive background in HVAC with a wealth of field experience. Our technicians handle air systems that range in size and capacity. As a result, we can provide a reliable service with care. We are your knowledge base when it comes to all topics relating to HVAC.
Air systems in an industrial facility must work at all times. Not only is the equipment expected to provide heat and cooling for comfort, but equipment may also depend on the units for constant operation. When a piece of equipment is faulty, an entire operation can be brought to a full stop. Interruptions in a production environment may lead to increased expenses. Substantial losses may also result as a system goes down. Bringing equipment back online promptly is critical.
Also of great importance is the maintenance of industrial HVAC units. Maintenance conducted by an expert technician will keep your system in check. Anticipating challenges ahead of time can enable a technician to address them before they grow worse over time. Contact us to learn about how we can help with your industrial air systems.
Address
7200 Distribution Dr, Louisville, KY 40258
Phone: (502) 384-8500 Email:
[email protected]
Opening Hours
| | |
| --- | --- |
| Monday | 9:00 a.m. – 5:00 p.m. |
| Tuesday | 9:00 a.m. – 5:00 p.m. |
| Wednesday | 9:00 a.m. – 5:00 p.m. |
| Thursday | 9:00 a.m. – 5:00 p.m. |
| Friday | 9:00 a.m. – 5:00 p.m. |
| Saturday | Closed |
| Sunday | Closed |