Selected points for this article
hide
Kentucky Mobile Cooling Equipment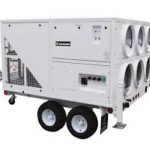 Temporary cooling requirements may be met with Kentucky mobile cooling units for HVAC. Based on what type of cooling you need, cooling equipment deployed on a short-term basis may provide a viable tool for managing climate control on a budget or time constraint. The benefits of portable cooling systems are numerous. Equipment used for a limited time can still deliver many of the characteristics that can be enjoyed with a static unit. However,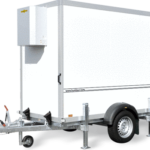 there is, of course, less commitment. Consider Alliance Comfort Systems as your top choice for Kentucky mobile cooling units year-round.
Alliance Comfort Systems is an expert in HVAC. We specialize in commercial and industrial equipment solutions. Our portable cooling equipment fills applications across multiple industries. How Kentucky mobile cooling machines may be implemented is limitless. Finding a solution that meets your unique needs is easier with a product expert.
Reputable Kentucky Mobile Cooling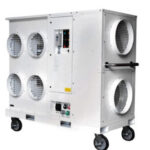 As reliable equipment and service provider, we are familiar with all of the leading industry brands. We can deliver options for the air systems you trust, backed by warranties, service, and selection without a doubt. Finding a Kentucky mobile cooling equipment solution is simply a call away. Reach out to Alliance Comfort Systems to explore our capabilities and learn more about how we can help you locate a system best suited to your particular need.
Kentucky Mobile cooling machines are available in a variety of sizes and capacities. Though they may be used outside, there are many applications in which they may be used indoors. Temporary cooling machines provide a high level of cooling, which can cover a vast range of areas. Units may be deployed for emergencies such as temporary relief shelters or when a major unit has a breakdown, and cooling is necessary temporarily while repairs are being conducted. Contact us to find out how we can help with your portable cooling requirement.
Address
7200 Distribution Dr, Louisville, KY 40258
Phone: (502) 384-8500 Email:
[email protected]
Opening Hours
| | |
| --- | --- |
| Monday | 9:00 a.m. – 5:00 p.m. |
| Tuesday | 9:00 a.m. – 5:00 p.m. |
| Wednesday | 9:00 a.m. – 5:00 p.m. |
| Thursday | 9:00 a.m. – 5:00 p.m. |
| Friday | 9:00 a.m. – 5:00 p.m. |
| Saturday | Closed |
| Sunday | Closed |