Selected points for this article
hide
Kentucky Mobile Cooling Solutions Provider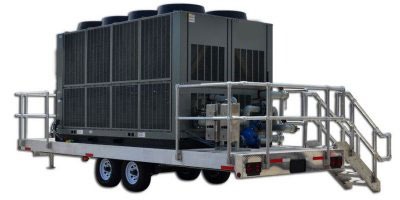 Kentucky Mobile cooling is an effective solution in many scenarios. Alliance Comfort Systems is a reliable supplier of portable cooling equipment. Commercial and industrial establishments can make use of mobile air for short-term projects. The systems are effective in delivering air to support various requirements, as determined by their application. As a custom solutions provider, Alliance Comfort Systems can help you identify the most appropriate unit for your cooling needs.
Quality Kentucky mobile cooling equipment is sought after by companies across many different industries, and they demand results. Just as static machinery should be dependable, mobile air units are expected to deliver favorable performance. Today, businesses are also looking to reduce their carbon footprint, reduce waste, and save energy. There are equipment solutions available on the market, enabling companies in need of temporary cooling to meet conservation goals.
Choosing Kentucky Mobile Cooling Equipment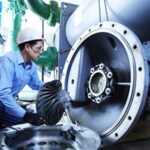 Selecting the proper air systems may be challenging if you are not familiar with all of the intricacies of HVAC. Working with a technician at Alliance Comfort Systems is a great way to ensure that you have guidance along the way. We are familiar with all of the popular manufacturer brands. We have decades of experience in the HVAC industry.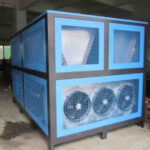 Understanding that the needs of businesses do vary, we can supply a wide range of equipment. Every piece of Kentucky mobile cooling equipment has a different nomenclature. While some units are small, others are larger. Capacity and many other factors go into determining what type of system will work best for your application.
In addition to capacity requirements, you may also have spatial needs that should be met as well. Beyond the size and space available, your budget most likely will be a huge determining factor in what unit you ultimately choose. If budget is a key decision-making point, know that you will have options with Alliance Comfort Systems. Please inquire with us about mobile units for cooling to learn more about how we can help.
Address
7200 Distribution Dr, Louisville, KY 40258
Phone: (502) 384-8500 Email:
[email protected]
Opening Hours
| | |
| --- | --- |
| Monday | 9:00 a.m. – 5:00 p.m. |
| Tuesday | 9:00 a.m. – 5:00 p.m. |
| Wednesday | 9:00 a.m. – 5:00 p.m. |
| Thursday | 9:00 a.m. – 5:00 p.m. |
| Friday | 9:00 a.m. – 5:00 p.m. |
| Saturday | Closed |
| Sunday | Closed |