Selected points for this article
hide
Louisville HVAC Equipment Rental Supplies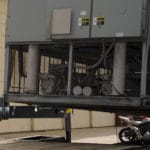 Louisville HVAC equipment rental is an economical option for businesses looking for cost-effective alternatives to air systems. In other situations, rental equipment may provide a supplement for cooling systems that are down or under repair. Temporary projects also are applicable for rental air units, which offer a short-term solution with less commitment. Rental equipment can help both outdoor and indoor events or large gatherings in which climate control is necessary, including in the case of emergency shelters. Alliance Comfort Systems is a reliable source for rental units manufactured by leading industry brands.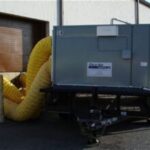 Renting Louisville HVAC equipment is easy with the help of Alliance Comfort Systems. We can assist you in locating a unit that is ideal for your situation. Your application will certainly help drive your Louisville HVAC equipment rental selection, as will other determining factors.
The placement of your unit is something that you should consider. You will want to ensure proper connections and adequate space to accommodate your equipment without an issue. A field technician can help you with spatial requirements. Moreover, we can find a unit that fits your facility or area of operation as units are manufactured in a multitude of sizes.
Efficient Louisville HVAC Equipment Rental Selection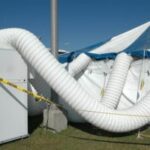 Energy conservation is an area that is of importance to many business owners. A Louisville HVAC equipment rental will offer a high level of efficiency in terms of how energy is utilized. Consult with a technician to navigate energy-saving equipment options for your operation or project. Contact Alliance Comfort Systems to find out about what options are available to you.
Rental air systems require care regardless of how long they are deployed. In situations where units are used to fill a replacement need, service is a must. On-call technicians are available to service your units and inspect and report on potential issues. Learn more about how Alliance Comfort Systems can aid in support of your Louisville HVAC equipment year-round.
Address
7200 Distribution Dr, Louisville, KY 40258
Phone: (502) 384-8500 Email:
[email protected]
Opening Hours
| | |
| --- | --- |
| Monday | 9:00 a.m. – 5:00 p.m. |
| Tuesday | 9:00 a.m. – 5:00 p.m. |
| Wednesday | 9:00 a.m. – 5:00 p.m. |
| Thursday | 9:00 a.m. – 5:00 p.m. |
| Friday | 9:00 a.m. – 5:00 p.m. |
| Saturday | Closed |
| Sunday | Closed |