Selected points for this article
hide
Shopping for Commercial HVAC Parts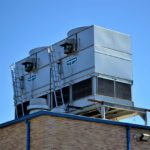 Consult with Alliance Comfort Systems as a reliable Commercial HVAC parts source. Shopping for parts used with air systems should not be a time-consuming task. You can certainly reduce the time spent searching for components by working with an established supplier. Alliance Comfort Systems is an experienced service provider capable of delivering quality parts for all of your equipment needs. Looking for components for your air systems from the top industry brands? Look no further than Alliance Comfort Systems, HVAC experts.
Results for Commercial HVAC Parts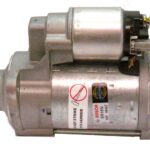 Searching for Commercial HVAC parts online will render numerous results, some of which are not applicable at all. You can choose to deal locally or nationally with a parts supplier, but it may be less frustrating dealing with a supplier that can offer a faster turnaround time on parts delivery.
Timing is critical in certain HVAC situations, so there is simply no time to waste. Between requesting parts and pricing information and processing an order, it is possible that air systems can be rendered useless if repair needs are major. One of the worst things that can happen to a facility is when its climate systems go down. Access to Commercial HVAC parts means that you can restore equipment to service faster.
It is important to note delivery times when selecting parts. Alliance Comfort Systems works with a large network of parts distributors, reducing the time it takes to acquire parts. When getting your system back online is a priority, there is no time to delay.
Ordering Commercial HVAC parts can be confusing. When in doubt, contact Alliance Comfort Systems with your questions. Our technicians are experienced, and knowledgeable, and handle your requests with care. We can also support your air units with quality service. We have technicians on-call to respond to service requests throughout the year. Contact us to learn more about our party supplies.
Address
7200 Distribution Dr, Louisville, KY 40258
Phone: (502) 384-8500 Email:
[email protected]
Opening Hours
| | |
| --- | --- |
| Monday | 9:00 a.m. – 5:00 p.m. |
| Tuesday | 9:00 a.m. – 5:00 p.m. |
| Wednesday | 9:00 a.m. – 5:00 p.m. |
| Thursday | 9:00 a.m. – 5:00 p.m. |
| Friday | 9:00 a.m. – 5:00 p.m. |
| Saturday | Closed |
| Sunday | Closed |