Selected points for this article
hide
Industrial HVAC Systems Experts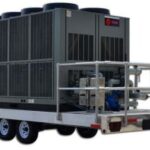 The complex nature of Industrial HVAC systems demands professional service from industry experts. Climate control systems are a vital part of companies across many different industries. In fact, companies rely on air systems to keep businesses running smoothly year-round. Because managing a complex network of air systems is complicated, troubleshooting should be left to a trained expert with plenty of field experience—Trust Alliance Comfort Systems with your HVAC needs within an industrial setting.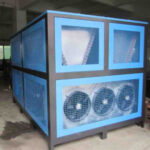 Air units inside industrial complexes may be responsible for numerous tasks. Although most people consider air systems to provide comfortable temperatures to operate in, air systems may also play additional roles. For example, cooling machines may be used to keep equipment operating. Boilers may be employed to heat machinery. Climate control plays an important role in the industry including manufacturing and production. Industrial office complexes, factories, and warehouses may rely on industrial HVAC solutions to maintain operations at a steady pace.
Upkeep of Industrial HVAC Units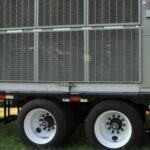 Upkeep for industrial HVAC equipment must happen year-round. Systems should be checked regularly for performance issues. Because industrial units are tasked with handling heavy loads, it is necessary to inspect equipment for possible breaks, cracks, leaks, and wear. The machines used frequently use a great deal of energy, so conservation is also a matter that should be considered.
Industrial air systems may experience performance issues from time to time despite all efforts to focus on upkeep. Alliance Comfort Systems can provide service, repair, and emergency responses to requests as our technicians are on-call 24/7. Returning equipment to service during an outage is necessary to ensure that fewer profits are lost. Productivity is an important measure of success, and an uncomfortable environment can severely impact it. Climate control also helps to maintain air quality and, as a result, should be considered with frequent upkeep.
Contact Alliance Comfort Systems to inquire about our industrial capabilities for HVAC systems.
Address
7200 Distribution Dr, Louisville, KY 40258
Phone: (502) 384-8500 Email:
[email protected]
Opening Hours
| | |
| --- | --- |
| Monday | 9:00 a.m. – 5:00 p.m. |
| Tuesday | 9:00 a.m. – 5:00 p.m. |
| Wednesday | 9:00 a.m. – 5:00 p.m. |
| Thursday | 9:00 a.m. – 5:00 p.m. |
| Friday | 9:00 a.m. – 5:00 p.m. |
| Saturday | Closed |
| Sunday | Closed |