Selected points for this article
hide
Kentucky Chiller Rental Equipment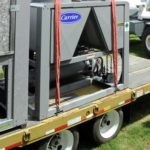 Climate control sometimes calls for a Kentucky chiller rental. Rental units are helpful when it comes to maintaining an operation. Because there are many different chillers available, the experience of choosing one can be a complicated process. Working with a trusted Kentucky chiller rental supplier such as Alliance Comfort Systems can eliminate the difficulty of choosing a unit. Selecting a system that is right for your operation is possible with the help of a field expert.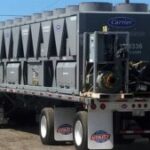 Commercial air systems are relied upon for numerous applications. When a system is not functioning properly, an operation may be severely affected. If conditions are not ideal, productivity may start to slow down to an unacceptable rate. Loss in productivity may lead to a loss of income, which no business can afford. Your climate system should not contribute to any loss of profits and, therefore, should be cared for by a professional technician.
Kentucky Chiller rental equipment, however, does have many applications that extend across multiple industries. Companies use chillers for temporary cooling needs and special projects which take place on a limited timeline. In terms of cost, chillers that are rented provide an economical solution that is also efficient. Alliance Comfort Systems can guide you in the selection process of a chiller and subsequent installation. Installation of a Kentucky chiller rental is a seamless process that can be done by experienced technicians.
Kentucky Chiller Rental Options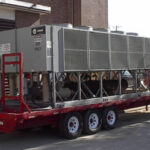 Options for Kentucky chiller rental equipment will vary depending on how the units will be used. Additional items that may impact a unit's selection will include its placement, size, and capacity. Energy usage requirements are of particular interest to businesses looking to maintain a specific budget. Alliance Comfort Systems can certainly assist you with choosing a unit that meets your specific goals for conserving. Contact us to find out about our capabilities in the category of Kentucky chiller rental equipment.
Address
7200 Distribution Dr, Louisville, KY 40258
Phone: (502) 384-8500 Email:
[email protected]
Opening Hours
| | |
| --- | --- |
| Monday | 9:00 a.m. – 5:00 p.m. |
| Tuesday | 9:00 a.m. – 5:00 p.m. |
| Wednesday | 9:00 a.m. – 5:00 p.m. |
| Thursday | 9:00 a.m. – 5:00 p.m. |
| Friday | 9:00 a.m. – 5:00 p.m. |
| Saturday | Closed |
| Sunday | Closed |