Selected points for this article
hide
Louisville KY Boiler Repair Services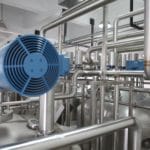 Louisville KY Boiler repair may be necessary for commercial buildings. As the cooler months approach, potential boiler problems may become evident. The first sign may be that the heating system is not working properly. Often, seasonal service helps prepare a boiler for the colder months when its demands for use are more frequent.
In commercial and industrial settings, boilers may function not only to heat spaces but also to heat equipment. The range of applications by which boilers are deployed calls for professional service from a licensed technician. Alliance comfort systems is a reputable service provider you can trust.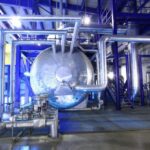 Commercial buildings employ boilers for complex applications. The systems may consist of one or many units, and therefore monitoring is necessary. Attempting Louisville KY boiler repair on a large scale can be challenging. As a result, it is best to consult a technician that specializes in commercial systems. Commercial boilers are vastly different from residential units, thus changing the approach to repair.
A technician well-versed in commercial units can inspect your unit and identify sources of trouble with greater ease. Parts needs are also an important aspect of Louisville KY boiler repair. As a service provider with strong distributor relationships, we can acquire parts for your boilers.
Louisville KY Boiler Repair Emergencies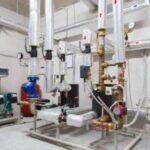 There are times when urgent Louisville KY boiler repair is needed. Alliance Comfort Systems has technicians on-call 24/7 to respond to calls for emergency service. A fast response time is critical to companies that depend on a boiler's function to keep an operation running smoothly. Interruptions in performance may cause productivity to slow down, which may cause a loss of income for businesses. Addressing repairs quickly before they worsen is always recommended. Repair needs may range from broken valves, and leaking hoses to cracked fittings, and pilot systems that fail to light. In any case, Alliance Comfort Systems can provide repairs regardless of how small or large the job is.
Address
7200 Distribution Dr, Louisville, KY 40258
Phone: (502) 384-8500 Email:
[email protected]
Opening Hours
| | |
| --- | --- |
| Monday | 9:00 a.m. – 5:00 p.m. |
| Tuesday | 9:00 a.m. – 5:00 p.m. |
| Wednesday | 9:00 a.m. – 5:00 p.m. |
| Thursday | 9:00 a.m. – 5:00 p.m. |
| Friday | 9:00 a.m. – 5:00 p.m. |
| Saturday | Closed |
| Sunday | Closed |