Selected points for this article
hide
Kentucky Chiller Rental Source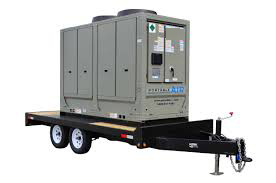 Alliance Comfort Systems is the top Kentucky chiller rental resource. We are capable of delivering a wide range of air-cooled and water-cooled chillers for a variety of needs. We are specialists in HVAC, supporting equipment selections with delivery, installation, and service. Renting a chiller through Alliance Comfort Systems is an ideal way to save money while having the flexibility you need to manage climate control. Rental units fill a wide range of applications across several industries.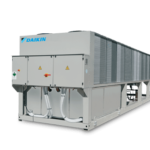 Contact Alliance Comfort Systems if you are in the market for a Kentucky chiller rental. We can assist our clients in identifying a suitable unit for installation. We are a knowledgeable source of information relating to the selection of chillers. Our technicians are experienced and specialize in commercial and industrial rental units and fixed equipment and parts. We handle units of all capacities and supply them as well. There are several chiller manufacturers, all delivering unique equipment specifications. Regardless of how small or large your particular requirement is, you can rely on us to fill your need with expertise.
Kentucky Chiller Rental Selections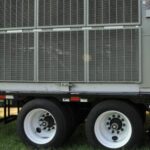 Searching online for a Kentucky chiller rental can be a time-consuming task, but it doesn't have to be. Navigating through the details of a chiller selection can be frustrating as well, but if you opt to work with a technician, the time spent will be reduced so that you can get back to business and focus on other areas. Because climate control systems can largely be customized to suit end-use needs, features will vary.
Have confidence in working with Alliance Comfort Systems, a reputable equipment supplier and service provider. We can provide you with equipment selection and tailored service to help with your climate control systems' upkeep. Contact us to inquire about our range of capabilities in HVAC.
Address
7200 Distribution Dr, Louisville, KY 40258
Phone: (502) 384-8500 Email:
[email protected]
Opening Hours
| | |
| --- | --- |
| Monday | 9:00 a.m. – 5:00 p.m. |
| Tuesday | 9:00 a.m. – 5:00 p.m. |
| Wednesday | 9:00 a.m. – 5:00 p.m. |
| Thursday | 9:00 a.m. – 5:00 p.m. |
| Friday | 9:00 a.m. – 5:00 p.m. |
| Saturday | Closed |
| Sunday | Closed |