Selected points for this article
hide
Industrial HVAC Equipment Supplied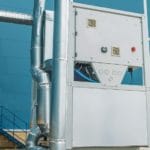 Alliance Comfort Systems supplies a wide range of industrial HVAC equipment for various business sectors. We understand that climate control systems applied in industrial establishments require some unique features. The systems tend to be more complex in their designs. The units most often require specialized care, including service and maintenance. Service technicians at Alliance Comfort Systems handle HVAC units of all capacities with expertise.
Industrial HVAC equipment must be handled with care. Consulting with a service technician is always suggested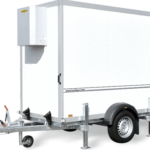 when dealing with parts, repairs, replacement, and service needs. The systems must be monitored often for status updates and checked periodically for issues with components. Industrial facilities rely on climate control for a broad range of applications, and the units are just not limited to providing comfort. A system that is not cared for properly may cost a company more to operate due to expensive repairs.
Climate control systems and industrial HVAC equipment are operated within large spaces. The equipment functions under intense demands while using a fair amount of resources. Alliance Comfort Systems provides not only equipment but service selection as well. If there is an issue with a piece of equipment, our technicians can inspect your machine, diagnose problems, and provide solutions. Restoring industrial HVAC equipment to a fully-operational state is important under short time constraints. Broken units may lead to a decline in productivity and lost profits.
Industrial HVAC Equipment Maintenance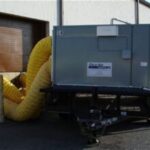 A service technician should maintain HVAC equipment. Our technicians can monitor your units and report back with updates on the status. Maintenance plans are beneficial for your HVAC units because you can anticipate potential issues and address them quickly. Adequate care is a cost-effective way to reduce downtime. Contact us to find out more about how we can help with your industrial HVAC requirements.
Address
7200 Distribution Dr, Louisville, KY 40258
Phone: (502) 384-8500 Email:
[email protected]
Opening Hours
| | |
| --- | --- |
| Monday | 9:00 a.m. – 5:00 p.m. |
| Tuesday | 9:00 a.m. – 5:00 p.m. |
| Wednesday | 9:00 a.m. – 5:00 p.m. |
| Thursday | 9:00 a.m. – 5:00 p.m. |
| Friday | 9:00 a.m. – 5:00 p.m. |
| Saturday | Closed |
| Sunday | Closed |