Selected points for this article
hide
Find Louisville HVAC Parts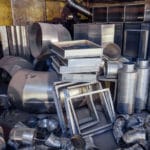 Find Louisville HVAC parts with Alliance Comfort Systems. As a service and parts provider, we are capable of handling your requests year-round. Our service technicians are on-call to respond to your service needs, including requests for parts. We understand that some parts' requirements may be unexpected. In this case, an on-call service provider is an excellent option.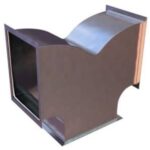 Sourcing parts for your HVAC units should be handled with care. Dealing with Alliance Comfort Systems means working with a reputable company with experience handling a wide range of services for commercial entities. Moreover, we work with industrial clients to manage HVAC service needs. Louisville HVAC parts are a valid consideration for anyone tasked with caring for heating, ventilation, and air-conditioning units.
Regardless of how large or small your operation may be, chances are you will need Louisville HVAC parts at some point. Even in smaller buildings, HVAC units use a great deal of energy. The systems may experience issues ranging from minor to major depending on the unique situation. A heating system that fails to work in the winter and a cooling system that fails to work in the middle of the summer means something different for each establishment employing a climate control system.
Louisville HVAC Parts Applications
Louisville HVAC parts through Alliance Comfort Systems may be used for a wide range of situations. In fact, parts are great to have available for common maintenance issues that should be addressed regularly. Some HVAC unit components must be replaced frequently; therefore, it is great to access inventory. Alliance Comfort Systems can support your equipment needs with access to the top brands in the industry. Moreover, we can provide a selection of services to manage your climate control systems further' upkeeps.
Contact us to find out more about how we can help with your parts needs and service requests.
Address
7200 Distribution Dr, Louisville, KY 40258
Phone: (502) 384-8500 Email:
[email protected]
Opening Hours
| | |
| --- | --- |
| Monday | 9:00 a.m. – 5:00 p.m. |
| Tuesday | 9:00 a.m. – 5:00 p.m. |
| Wednesday | 9:00 a.m. – 5:00 p.m. |
| Thursday | 9:00 a.m. – 5:00 p.m. |
| Friday | 9:00 a.m. – 5:00 p.m. |
| Saturday | Closed |
| Sunday | Closed |