Selected points for this article
hide
Industrial Chiller Rentals for Industrial Applications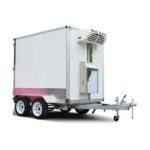 Alliance Comfort Systems is your source for Industrial chiller rentals. Chillers are ideal for short-term cooling requirements. The systems are economical for businesses on a budget. Cooling units such as chillers may be used for many different applications and projects. Deploying a cooling system temporarily allows for climate control when required to either maintain comfort or operations. Specializing in HVAC and its many aspects, Alliance Comfort Systems can help you locate an ideal chiller for your industrial application.
There are air-cooled chillers and water-cooled chillers. Alliance Comfort Systems can help you select either based on how it will be used. Chillers are complicated machines, and working with an experienced technician to select an appropriate model is highly recommended. A technician with a background in industrial HVAC will be able to walk you through the specifications relating to the machines and all of their most important aspects.
Industrial Chiller Rentals Selection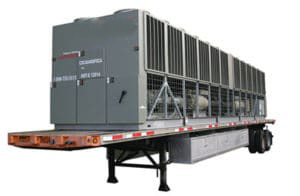 Choosing Industrial chiller rentals can be challenging as there are many models on the market. Finding one suitable for your project is much easier with the guidance of a professional technician from Alliance Comfort Systems. Our technicians are highly trained specialists with plenty of experience.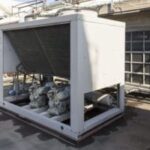 Product selection is vast for chillers, so narrowing down all of the options may take some time. We have access to a wide variety of equipment from manufacturers, so our clients are not limited. Whether you are looking for major brand names or smaller companies, we can help. Regardless, you can rely on Alliance Comfort Systems to deliver quality units.
Discover our selection of Industrial chiller rentals. Contact us to learn more about how we can help you with your requirement for an air-cooled or water-cooled chiller. In addition to equipment supplies, we also offer a range of services to support your units' life cycle.
Address
7200 Distribution Dr, Louisville, KY 40258
Phone: (502) 384-8500 Email: ACS.receptionist@AllianceComfortSys.com
Opening Hours
| | |
| --- | --- |
| Monday | 9:00 a.m. – 5:00 p.m. |
| Tuesday | 9:00 a.m. – 5:00 p.m. |
| Wednesday | 9:00 a.m. – 5:00 p.m. |
| Thursday | 9:00 a.m. – 5:00 p.m. |
| Friday | 9:00 a.m. – 5:00 p.m. |
| Saturday | Closed |
| Sunday | Closed |