Selected points for this article
hide
Louisville HVAC Equipment Rental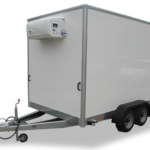 Managing Louisville HVAC equipment rental is easier with Alliance Comfort Systems. We are focused on all aspects of HVAC, which is our specialty. Not only are we an equipment supplier, but we are also a service provider. Leading with a high level of expertise, we provide professional service for Commercial and Industrial facilities. Clients looking for reliable equipment rental can depend on Alliance Comfort Systems to offer a wide selection of
brands. Equipment sourced through our company is manufactured to meet the unique needs of the business. We realize that not every situation demands a fixed climate control system; sometimes, a temporary rental is just the right choice.
Diving into all of the details surrounding Louisville HVAC equipment rental can be frustrating if you do not work in the field. If you have been delegated to source equipment for rental applications, then Alliance Comfort Systems is the best resource for helpful information. Our technicians have experience handling all types of units from the smallest to the largest on the market.
Dependable HVAC Equipment Rental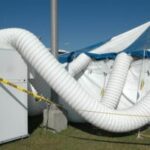 Commercial buildings and industrial facilities rely on dependable Louisville HVAC equipment rental supplies to maintain operations or keep a project moving forward. Trust that Alliance Comfort Systems will deliver on quality and back equipment installations with service. Equipment rental is an ideal choice for short-term projects, outdoor events, and emergencies. The materials are portable in most cases. The flexibility that rental equipment provides is perfect for growing businesses not yet in the market for a fixed system.
Climate control is necessary all year round and in every single region. Businesses across all sectors use heating and cooling systems for one reason or another. The number of applications available for HVAC equipment is limitless. Explore the capabilities of Alliance Comfort Systems; allow us to help support your upcoming requirements for convenient climate control
Address
7200 Distribution Dr, Louisville, KY 40258
Phone: (502) 384-8500 Email:
[email protected]
Opening Hours
| | |
| --- | --- |
| Monday | 9:00 a.m. – 5:00 p.m. |
| Tuesday | 9:00 a.m. – 5:00 p.m. |
| Wednesday | 9:00 a.m. – 5:00 p.m. |
| Thursday | 9:00 a.m. – 5:00 p.m. |
| Friday | 9:00 a.m. – 5:00 p.m. |
| Saturday | Closed |
| Sunday | Closed |