Selected points for this article
hide
Short-Term Commercial Mobile Cooling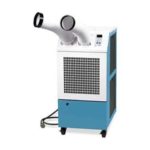 Temporary cooling needs may be met with Commercial mobile cooling equipment from Alliance Comfort Systems. Depending on your application, you can find a portable cooling unit in less time than you might expect. The units can be implemented with ease. Moreover, you'll be able to take advantage of the many benefits of climate control on-demand and within a budget. Alliance Comfort Systems makes it easy to source mobile air systems for short-term applications.
Alliance Comfort Systems is trusted as a source for Commercial mobile cooling equipment. As an industry expert, we can deliver a range of equipment and custom solutions manufactured to suit your requirement with ease. The number of situations in which Commercial mobile cooling units may be applied is rather extensive. The systems are ideal for short-term construction sites, outdoor projects and events, and emergency shelters, to name a few examples. Cooling solutions on the go are available for nearly every industry in which climate control is relevant.
If you are searching for a flexible solution, allowing Alliance Comfort Systems to deliver solutions without headaches. We understand that cooling equipment is a large investment for businesses. Commercial Mobile cooling equipment is a cost-effective alternative that gets the job done, especially if you are indeed on a budget. Fixed units are not always necessary, and there is not always a reason to spare the expense. Consider choosing a quality piece of equipment through Alliance Comfort Systems.
Service for Commercial Mobile Cooling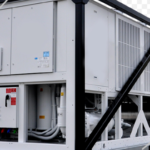 Service for Commercial mobile cooling from Alliance Comfort Systems does not just involve the selection process. We can also support maintenance needs for your equipment. Our technicians are on-call 24/7 to handle service calls relating to portable HVAC units and more. We can work with you to ensure that you get the most out of your equipment, even if it will be used on a short-term basis. Contact us to learn more about how we can help you find Commercial mobile cooling solutions for your next project.
Address
7200 Distribution Dr, Louisville, KY 40258
Phone: (502) 384-8500 Email:
[email protected]
Opening Hours
| | |
| --- | --- |
| Monday | 9:00 a.m. – 5:00 p.m. |
| Tuesday | 9:00 a.m. – 5:00 p.m. |
| Wednesday | 9:00 a.m. – 5:00 p.m. |
| Thursday | 9:00 a.m. – 5:00 p.m. |
| Friday | 9:00 a.m. – 5:00 p.m. |
| Saturday | Closed |
| Sunday | Closed |