Selected points for this article
hide
Commercial Air-Conditioning Rentals-Commercial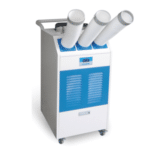 Temporary climate control needs may be met with Commercial air-conditioning rentals. Rental systems are frequently used for commercial applications. Industrial facilities also have many uses for rental air systems, making them a flexible option for businesses. It is possible to find rented equipment at outdoor festivals, wedding engagements, and construction sites. The units may be placed inside buildings depending on their size or outside to deliver heating and cooling. If you are looking for a reliable source for HVAC temporarily, Alliance Comfort Systems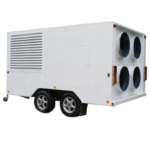 can deliver quality equipment to fit your budget.
Cooling units can be rented for variable amounts of time. Commercial Air-conditioning rentals are appropriate on a short-term basis or for an extended period of time. The types of projects in which climate control is needed will greatly impact the applied system and how long it will be deployed. The units are useful regardless of the season and can be implemented any time during the year. The key is to find a suitable unit backed by the support needed to complete the given tasks.
Air-Conditioning Rentals-Variations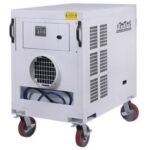 Having access to a wide selection of options is necessary for clients. Many different industries find uses for temporary cooling such as Commercial air-conditioning rentals. The units are all very different in configuration. Moreover, the capacity of air-conditioning units varies. The price and maintenance packages available for systems may differ depending on the equipment's size and how it is applied.
A professional service technician should also maintain portable air units to ensure that they are in working order. Technicians can inspect units and monitor performance to ensure that they are making adequate energy use without being wasteful. Air conditioning rentals are an economical choice for facilities on a budget. Learn how Alliance Comfort Systems can help with your current or future needs.
Address
7200 Distribution Dr, Louisville, KY 40258
Phone: (502) 384-8500 Email:
[email protected]
Opening Hours
| | |
| --- | --- |
| Monday | 9:00 a.m. – 5:00 p.m. |
| Tuesday | 9:00 a.m. – 5:00 p.m. |
| Wednesday | 9:00 a.m. – 5:00 p.m. |
| Thursday | 9:00 a.m. – 5:00 p.m. |
| Friday | 9:00 a.m. – 5:00 p.m. |
| Saturday | Closed |
| Sunday | Closed |