Selected points for this article
hide
Commercial Boiler Service in Commercial Facilities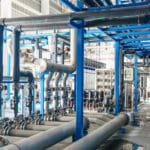 Commercial Boiler Service: Commercial facilities deploy boilers for heating purposes. The units are used to maintain temperature. Although the equipment is highly effective, Commercial boiler service is often necessary. Maintaining a boiler does take the expertise of a professional technician. Caring for commercial boiler systems is a rather complex discipline that requires constant monitoring, inspections, and system updates as needed. Seasonal changes may also drive the need for service on boilers as temperatures change inside buildings.
Commercial Boiler service helps to ensure that heating units in commercial facilities are in working order. A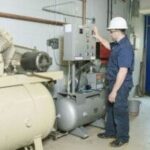 boiler that goes down may cause serious issues for a facility depending on the machine's heating. In addition to contributing to an uncomfortable environment, equipment and products may also be impacted negatively.
Many parts make up boiler units. Commercial systems maybe even more complex than the equipment that is placed in residential homes. Any of the components of a unit can become damaged due to wear. Gauges, coils, and wires may break.
Due to heating processes and the pressure under which boilers operate, an experienced technician should be responsible for any Commercial boiler service. Handling a boiler can be dangerous as it also includes electrical elements, gas, and of course, hot water.
Commercial Boiler Service Parts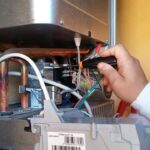 Service rendered on a boiler system may address burners, control mechanisms, pipes, and burners. Within each of these components are additional parts that may also break. Boilers should often be monitored for potential issues. Preventative maintenance helps manage the care of boilers and reduces serious performance issues.
To ensure the highest safety level when handling boiler repairs, consult a technician from Alliance Comfort Systems. Our service technicians can inspect your unit or perform maintenance. Have confidence in knowing that your boiler system is being protected from serious damage year-round.
Address
7200 Distribution Dr, Louisville, KY 40258
Phone: (502) 384-8500 Email:
[email protected]
Opening Hours
| | |
| --- | --- |
| Monday | 9:00 a.m. – 5:00 p.m. |
| Tuesday | 9:00 a.m. – 5:00 p.m. |
| Wednesday | 9:00 a.m. – 5:00 p.m. |
| Thursday | 9:00 a.m. – 5:00 p.m. |
| Friday | 9:00 a.m. – 5:00 p.m. |
| Saturday | Closed |
| Sunday | Closed |