Selected points for this article
hide
Commercial HVAC in Louisville, KY, and beyond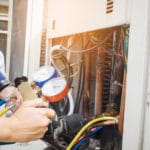 Commercial HVAC services include the need for inspection and repair performed by a qualified technician. Temperature control systems used in large buildings function under a significant amount of stress due to their applications. Alliance Comfort Systems delivers quality service for commercial climate systems, from installation to maintenance. The cost of faulty systems is often far too great for businesses to incur. Keeping operational costs under control means that proper care is a must for climate control systems that happen to use a sizable amount of energy.
Alliance Comfort Systems is a trusted service provider and equipment supplier in the HVAC industry. Our technicians are experienced. We understand the distinct needs of commercial facilities and work with you to find reasonable solutions for your operation. Commercial HVAC Services includes providing units that provide adequate temperature control year-round. Heating and cooling units are applied in situations where spaces require temperature control and heat or cool equipment for various production processes.
Repairs included with our Commercial HVAC Services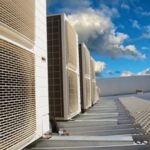 Obvious signs that commercial HVAC units require repair include loud noises, increased energy expenses, and lack of heat or cool air. In certain cases, a unit may expel cold air when it is supposed to expel warm air and vice versa. Because the equipment is comprised of many components, any item may break or malfunction under constant pressure. It is necessary to prevent catastrophic damage by addressing problems without delay.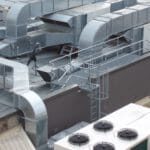 Our Commercial HVAC Services technicians can render urgent repairs to a commercial unit if needed. Preventative measures may also be taken to lessen the chance of a system outage. Maintenance packages are available to support the operation and efficiency of HVAC equipment. Frequent monitoring is highly recommended, as well as access to parts. Parts are sometimes needed to perform maintenance. Instead of taking on the daunting task of managing climate control systems alone, rely on an expert service provider such as Alliance Comfort Systems to deliver the best results.
Address
7200 Distribution Dr, Louisville, KY 40258
Phone: (502) 384-8500 Email:
[email protected]
Opening Hours
| | |
| --- | --- |
| Monday | 9:00 a.m. – 5:00 p.m. |
| Tuesday | 9:00 a.m. – 5:00 p.m. |
| Wednesday | 9:00 a.m. – 5:00 p.m. |
| Thursday | 9:00 a.m. – 5:00 p.m. |
| Friday | 9:00 a.m. – 5:00 p.m. |
| Saturday | Closed |
| Sunday | Closed |