Selected points for this article
hide
Commercial Boiler Repair Requirements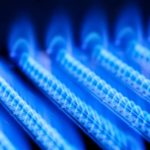 Commercial heating systems need a Commercial boiler repair. Maintaining a Commercial boiler requires expert service from a technician with experience handling complicated heating units. Alliance Comfort Systems specializes in repairing commercial boilers deployed in a range of facilities. Commercial boilers contain several different parts, and therefore repairs may be performed on any of the inner or external components. Finding a reliable repair service is no longer a difficult challenge with Alliance Comfort Systems.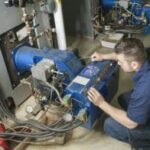 The parts on a heating system that may require Commercial boiler repair include pipes, controls, and burners. Many parts within the complex network of components may need repair at one time or another. The need for repairs may be driven by use. Often, boilers in commercial facilities are worked under intense pressure. Heavy demands and high usage will lead to wear that needs attention. Smaller components hidden within a system may also wear down, and some parts need to be replaced on schedule to ensure the best performance out of a unit.
Commercial Boiler Repair Preventative Measures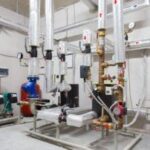 An unexpected Commercial boiler repair can be costly for a facility. The best way to reduce costs is to prevent damage before it happens. Inspections and monitoring performed by a service technician can reduce issues with parts inside a boiler.
Maintenance performed as a preventative measure extends a boiler's life, which is a plus for facilities not looking to invest in a brand new unit any time shortly. In fact, facilities can expect to get many years of use out of a boiler. However, Boilers must be cared for properly to ensure that they do not shut down or cause serious damage from leaks.
Boilers carry large loads of energy and handle high pressure, hot water, and gas. Due to the number of elements required to operate a boiler, always have a service technician perform any required repairs.
Address
7200 Distribution Dr, Louisville, KY 40258
Phone: (502) 384-8500 Email: ACS.receptionist@AllianceComfortSys.com
Opening Hours
| | |
| --- | --- |
| Monday | 9:00 a.m. – 5:00 p.m. |
| Tuesday | 9:00 a.m. – 5:00 p.m. |
| Wednesday | 9:00 a.m. – 5:00 p.m. |
| Thursday | 9:00 a.m. – 5:00 p.m. |
| Friday | 9:00 a.m. – 5:00 p.m. |
| Saturday | Closed |
| Sunday | Closed |