Selected points for this article
hide
Commercial HVAC Parts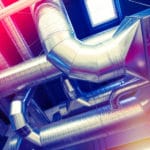 Commercial HVAC Parts: HVAC systems are both sturdy and reliable. In commercial facilities, the units are relied upon to provide heating and cooling. The equipment, however, must be maintained frequently to prevent interruptions in performance. Due to high usage rates, air-conditioning systems and heating units may require Commercial HVAC parts. The parts may be used to conduct testing, perform repairs, or install replacements. A reliable parts source can help to improve the outcome of equipment.
Heating and air-conditioning equipment include a vast assortment of parts. In commercial industries, Commercial HVAC parts are sometimes more complicated than those found in residential units. Parts are needed not only for maintenance but also for repair. Service technicians should monitor commercial HVAC units for potential issues. Staying on top of upkeep is necessary to prevent damage or major damage.
Commercial HVAC Parts Selection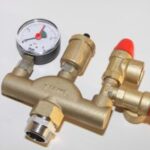 Climate control systems within commercial facilities work under intense strain. The equipment may have any number of processes happening at one time. Moreover, HVAC equipment processes a large amount of energy, putting a strain on heating and air-conditioning units. It is not uncommon for a machine that is under stress to have broken parts. Broken components can cause an entire system to malfunction. A technician can diagnose any performance issues with a climate control system and determine if parts have sustained damage.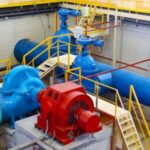 Some parts can be repaired; others must be replaced. Alliance Comfort Systems is a source of Commercial HVAC parts. Supplying the top brands in the HVAC industry, you can feel confident knowing that we can offer a large selection of parts for large and small units. Allow a technician to help you find the components that integrate into your climate control system. 
Ultimately, access to parts will save you on operational expenses. Prevention is key in handling HVAC units. Proper care reduces equipment failures. Technicians can help facilities managers with parts installations for service or repair issues with ease. Contact us to discover our selection of parts for heating and air-conditioning systems.
Address
7200 Distribution Dr, Louisville, KY 40258
Phone: (502) 384-8500 Email:
[email protected]
Opening Hours
| | |
| --- | --- |
| Monday | 9:00 a.m. – 5:00 p.m. |
| Tuesday | 9:00 a.m. – 5:00 p.m. |
| Wednesday | 9:00 a.m. – 5:00 p.m. |
| Thursday | 9:00 a.m. – 5:00 p.m. |
| Friday | 9:00 a.m. – 5:00 p.m. |
| Saturday | Closed |
| Sunday | Closed |