Selected points for this article
hide
Industrial Chiller Repair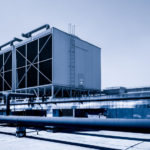 Chillers work under tough conditions in harsh environments. As a result, Industrial chiller repair is a necessary part of upkeep for large cooling systems. The components of a chiller can become worn out over time. A broken part on a chiller may lead to difficult challenges, including system outages. Faulty chillers contribute to increased energy expenses as well as losses in profitability. Alliance Comfort Systems provides repair for chillers in commercial and industrial facilities with unparalleled expertise.
The demands for industrial chillers are great. The equipment encompasses various elements including electrical components, wiring, computerized parts, temperature controls, and fluids. A service technician with experience handling industrial equipment needs is best suited to tackle the challenge of servicing climate control systems of a complex nature. It is best to trust a chiller's upkeep, including Industrial chiller repair, to a field technician to ensure safe inspection and operation.
Industrial Chiller Repair Requirements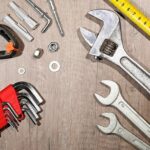 Chillers can be monitored to ensure that they are meeting performance requirements. There are built-in components that enable technicians to know the equipment's status at any given time and report back. Knowing where your cooling equipment stands in terms of its operation is simply a measure of reducing the chances of an unexpected Industrial chiller repair.
Alliance Comfort Systems can handle standard service as well as urgent repairs should the need arise. Emergencies can happen at any time; however, getting a system back up and running as quickly as possible is critical. Technicians are on-call 24/7 to respond to service inquiries.
Chillers are important to facilities across a wide scope of industries. Few buildings can go for too long without temperature control, as doing so may lead to serious damage. If you suspect that your chiller needs repair, contact Alliance Comfort Systems soonest to find out what service options are available.
Address
7200 Distribution Dr, Louisville, KY 40258
Phone: (502) 384-8500 Email:
[email protected]
Opening Hours
| | |
| --- | --- |
| Monday | 9:00 a.m. – 5:00 p.m. |
| Tuesday | 9:00 a.m. – 5:00 p.m. |
| Wednesday | 9:00 a.m. – 5:00 p.m. |
| Thursday | 9:00 a.m. – 5:00 p.m. |
| Friday | 9:00 a.m. – 5:00 p.m. |
| Saturday | Closed |
| Sunday | Closed |