Selected points for this article
hide
Industrial HVAC Equipment Rental Industrial Applications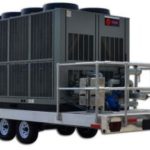 Shopping around for Industrial HVAC equipment rental for industrial facilities should not cause a headache. If you have been tasked with sourcing equipment for your facility, trust Alliance Comfort Systems with your needs. Our technicians are well-versed in the unique needs of industrial buildings. We can help you find an HVAC unit that is perfect for your requirement. As an HVAC equipment and service leader, we provide our clients with a great range of materials manufactured by some of the most sought-after names in the industry.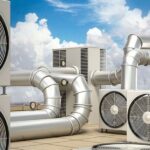 Sourcing, reliable HVAC equipment is all about selection and, most importantly, quality. Finding quality heating and cooling units is easier when you are dealing with an HVAC expert. Alliance Comfort Systems draws from a huge distributor network, and as a result, we can supply the best equipment in the business. We realize that every business has a unique set of requirements for installing Industrial HVAC equipment rental. Having a custom package installed is possible and more cost-effective than you might imagine.
Industrial HVAC Equipment Rental Applications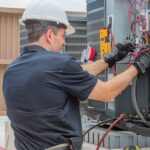 Renting an HVAC unit is an economical option for facilities that do not require a permanent system. Rental units can also be used as a supplement when a fixed unit is already installed. When systems are down due to an outage or a planned repair, a backup unit helps maintain temperature control. A rental is also applicable during emergencies and natural disasters. Event venues and construction sites also deploy rented climate control systems while completing projects.
Heating and cooling systems, even when installed on a short-term basis, may need service. An Industrial HVAC equipment rental that is placed in a facility for a longer time will certainly require upkeep. Alliance Comfort Systems can provide service support for installations. Contact us to learn about our many capabilities.
Address
7200 Distribution Dr, Louisville, KY 40258
Phone: (502) 384-8500 Email:
[email protected]
Opening Hours
| | |
| --- | --- |
| Monday | 9:00 a.m. – 5:00 p.m. |
| Tuesday | 9:00 a.m. – 5:00 p.m. |
| Wednesday | 9:00 a.m. – 5:00 p.m. |
| Thursday | 9:00 a.m. – 5:00 p.m. |
| Friday | 9:00 a.m. – 5:00 p.m. |
| Saturday | Closed |
| Sunday | Closed |