Selected points for this article
hide
Caring for Industrial HVAC Units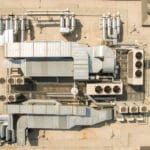 Alliance Comfort Systems provides service for industrial HVAC units. Industrial facilities use HVAC systems for temperature control, applied in spaces, equipment, and manufacturing. Because the needs of an industrial center are complex, professional expertise is needed. Facility managers can benefit from working with a service technician to handle industrial heating and cooling units' upkeep. It is easy to enjoy the end result of climate control. However, the work that goes into maintaining the units is rather extensive.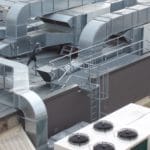 The maintenance of industrial HVAC systems should be strategic. Moreover, the care of the units is often customized to meet the needs of each facility. Heating and cooling systems deployed for use within the confines of an industrial center cannot simply be set and forgotten.
The units demand constant attention, frequent monitoring, and status reports. Clients can better prepare for maintenance needs, with valuable information that is provided by technicians. Consider Alliance Comfort Systems as a reliable service provider that can support the needs of your facility.
Industrial HVAC Wear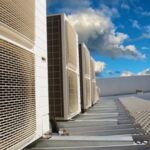 Industrial HVAC units are rugged. They are built to withstand tough conditions. The equipment processes heavy loads of energy, so efficiency is critical to facility managers tasked with managing costs. If an industrial unit is causing energy expenses to rise, service is likely needed. Service can certainly save on cost while encouraging facilities to be environmentally responsible.
Many measures may be taken to reduce extensive repairs on an industrial air system. The best way to eliminate unexpected repairs is to plan with preventative maintenance. Alliance Comfort Systems can help keep your heating and cooling systems updated with all of the necessary components. Contact us to inquire about our services for industrial climate control systems.
Address
7200 Distribution Dr, Louisville, KY 40258
Phone: (502) 384-8500 Email:
[email protected]
Opening Hours
| | |
| --- | --- |
| Monday | 9:00 a.m. – 5:00 p.m. |
| Tuesday | 9:00 a.m. – 5:00 p.m. |
| Wednesday | 9:00 a.m. – 5:00 p.m. |
| Thursday | 9:00 a.m. – 5:00 p.m. |
| Friday | 9:00 a.m. – 5:00 p.m. |
| Saturday | Closed |
| Sunday | Closed |