Selected points for this article
hide
Commercial Chiller Rentals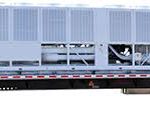 Alliance Comfort Systems is a trusted source for commercial chiller rentals. Rental air systems are an affordable way to deliver cooling for a limited time. Companies looking for an efficient way to manage climate control for many applications may consider renting cooling equipment throughout the year. The equipment is appropriate for indoor and outdoor applications, including events.  Alliance Comfort is an expert in heating and cooling capacity providing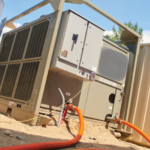 service to support the operation of rental climate control systems.
Sourcing Commercial chiller rentals do not have to be a hectic experience for end-users. Equipment experts at Alliance Comfort Systems can help navigate requirements to reduce the time spent searching for equipment. As a leader in the industry with time in the field, we work with the HVAC industry's most recognized names. Our clients have access to reputable brands known for manufacturing quality equipment. Rely on a company you can trust, one with a deep knowledge of heating and cooling-Alliance Comfort Systems.
Choose Commercial Chiller Rentals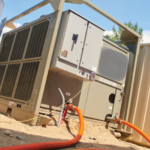 Choosing a Commercial chiller rental and its features is often guided by its application. Chillers may be used to fill needs at emergency shelters, medical facilities, outdoor engagements, construction worksites, and building projects. Cooling needs happen regardless of the season, and across each region, climate control needs vary.  Commercial Chiller rentals are relevant to businesses of all sizes and can be installed virtually anywhere. Adequate connections must be available and electrical supply to support a chiller's operation; however, the systems are quite flexible. 
Rental chiller systems require upkeep, like permanent air-conditioning systems. Maintenance performed by service technicians helps reduce problems with performance. Preventative maintenance should also be performed on HVAC equipment, such as chillers, to reduce the chances of damage due to frequent use. Contact us to find out how we can help with sourcing rented chillers for your projects. 
Address
7200 Distribution Dr, Louisville, KY 40258
Phone: (502) 384-8500 Email:
[email protected]
Opening Hours
| | |
| --- | --- |
| Monday | 9:00 a.m. – 5:00 p.m. |
| Tuesday | 9:00 a.m. – 5:00 p.m. |
| Wednesday | 9:00 a.m. – 5:00 p.m. |
| Thursday | 9:00 a.m. – 5:00 p.m. |
| Friday | 9:00 a.m. – 5:00 p.m. |
| Saturday | Closed |
| Sunday | Closed |