Selected points for this article
hide
Commercial HVAC Parts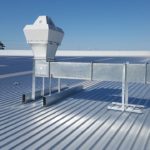 Commercial HVAC parts for climate control systems can be sourced through Alliance Comfort Systems. Spare parts can be used for standard repairs and urgent fixes. Service technicians inspecting HVAC units may discover performance issues related to system components. For this reason, commercial heating and cooling units should be monitored closely by an industry expert. Having climate control systems serviced often reduces the cost of major repairs by decreasing the chances that they will happen. Commercial facilities depend on on-air systems year-round, which is why they require special care.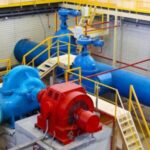 Sourcing Commercial HVAC parts through a trusted provider such as Alliance Comfort Systems is highly recommended. Our technicians specialize in the expansive aspects of HVAC. When it comes to acquiring reliable parts, we deal with the popular brands that most end-users are familiar with. As you are choosing your components, consider Alliance Comfort Systems, a leading source of HVAC equipment. In addition to supplying parts and components for your climate control units, we can also deliver service to meet the specific needs of facilities, both large and small.
Commercial HVAC Parts-Commercial Facilities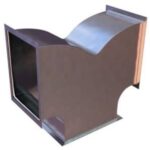 Emergencies are always a possibility when running massive climate control units under intense pressure. HVAC units consist of complicated parts that range in size and application. A single faulty component can cause serious damage to a system. End-users can circumvent costly repairs by maintaining smaller components with care. Alliance Comfort Systems understands the unique demands placed on industrial and commercial facilities. Heating and air-conditioning systems should be most reliable for comfort and productivity. We realize that businesses cannot have too much downtime, so we offer a range of services for commercial facilities.
As a parts distributor of Commercial HVAC parts, we can deliver and install top-quality products from trusted brands in the industry. Filling requirements is not a difficult task as we are familiar with the complex world of HVAC. Contact us to find out more about how we can help with your heating and cooling parts.
Address
7200 Distribution Dr, Louisville, KY 40258
Phone: (502) 384-8500 Email:
[email protected]
Opening Hours
| | |
| --- | --- |
| Monday | 9:00 a.m. – 5:00 p.m. |
| Tuesday | 9:00 a.m. – 5:00 p.m. |
| Wednesday | 9:00 a.m. – 5:00 p.m. |
| Thursday | 9:00 a.m. – 5:00 p.m. |
| Friday | 9:00 a.m. – 5:00 p.m. |
| Saturday | Closed |
| Sunday | Closed |