Selected points for this article
hide
Kentucky HVAC Equipment Rental Source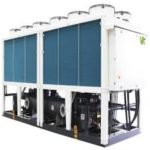 As the leading choice in Kentucky HVAC equipment rental, Alliance Comfort Systems can temporarily provide heating and cooling materials for commercial and industrial facilities. There are numerous applications for rental air-conditioning units, which may be used for limited projects and events. The benefits of rental equipment are extensive and with fewer commitments when compared to permanent HVAC units.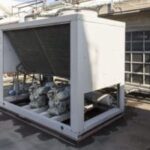 If you are in the market for a Kentucky HVAC equipment rental, consider Alliance Comfort Systems as a resource for quality units manufactured by reputable brands in the heating and cooling industry. We deliver decades of experience to our clients from the field. We are familiar with the needs of commercial and industrial facilities, which are often more complex. Focused on all aspects of heating and cooling, we provide the best products with excellent service. 
Kentucky HVAC equipment rentals are appropriate for a variety of applications. The equipment may be used on construction worksites, for events, and at emergency shelters. In certain cases, permanent systems may need to be shut down for repairs, and supplementary units may be applied to provide climate control for a short amount of time. Heating and cooling equipment can be customized to match the unique requirements of operations. 
Kentucky HVAC Equipment Rental Support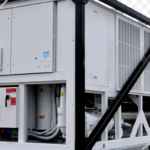 Following the delivery and installation of HVAC equipment, including rentals, Alliance Comfort Systems can provide service support. Follow-on care is necessary to keep heating and cooling systems running properly. The upkeep is beneficial when the rental equipment will be deployed for an extended period of time. A Kentucky HVAC equipment rental should be reliable; care helps to facilitate better use of energy. 
Unexpected emergencies may occur with rental air-conditioning units and heating equipment. Planning care through a preventative maintenance schedule is useful. Service technicians can perform targeted activities on HVAC equipment to coincide with seasonal changes and operational demands. 
Address
7200 Distribution Dr, Louisville, KY 40258
Phone: (502) 384-8500 Email:
[email protected]
Opening Hours
| | |
| --- | --- |
| Monday | 9:00 a.m. – 5:00 p.m. |
| Tuesday | 9:00 a.m. – 5:00 p.m. |
| Wednesday | 9:00 a.m. – 5:00 p.m. |
| Thursday | 9:00 a.m. – 5:00 p.m. |
| Friday | 9:00 a.m. – 5:00 p.m. |
| Saturday | Closed |
| Sunday | Closed |