Selected points for this article
hide
Industrial Boiler Repair
Industrial boilers may need to repair more than residential units. Heating systems found in commercial buildings are far more complex in how they are built. Still, commercial heating units may need Industrial boiler repair to keep up with large operations' heavy demands. Alliance Comfort Systems specializes in all aspects of heating and cooling for industrial and commercial centers.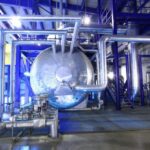 Common Industrial boiler repair issues may worsen if not taken care of quickly. A field technician with experience handling commercial and industrial systems can investigate with the right tools. Inspecting a boiler system will lead a technician to the source of trouble. We understand that climate control is a major part of running and operation. The comfort and safety of a building or facility rest heavily on controlling temperature. Avoiding costly repairs means that even the smallest components should be addressed without delay. 
Industrial Boiler Repair Projects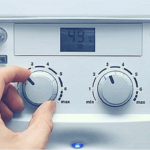 Industrial boiler systems vary by build and application. Regardless of how large a job is, Alliance Comfort System technicians can address the unique needs of facilities with a professional scope of services. Industrial boiler repair is not something that should cause alarm for end-users. However, it is necessary to understand the importance of repair and the life cycles of both equipment and parts. The repair can certainly be a cost-effective option for clients managing budgets within a facility. 
Industrial boilers require maintenance, which also helps to keep operating costs lower. Through preventative maintenance programs, our qualified service technicians can inspect boiler units and perform upkeep tasks. Status checks, monitoring, and reporting are activities that clients can expect as part of a maintenance plan. Service technicians may also perform predictive maintenance, which helps to circumvent major problems.  Commercial and industrial heating systems are subjected to harsh conditions, which may lead to faster wear. Consistent maintenance helps end-users save on energy costs and extend HVAC units' performance range, such as boilers.
Address
7200 Distribution Dr, Louisville, KY 40258
Phone: (502) 384-8500 Email: [email protected]
Opening Hours
| | |
| --- | --- |
| Monday | 9:00 a.m. – 5:00 p.m. |
| Tuesday | 9:00 a.m. – 5:00 p.m. |
| Wednesday | 9:00 a.m. – 5:00 p.m. |
| Thursday | 9:00 a.m. – 5:00 p.m. |
| Friday | 9:00 a.m. – 5:00 p.m. |
| Saturday | Closed |
| Sunday | Closed |