Selected points for this article
hide
Industrial Chiller Rental Source
Alliance Comfort Systems is a trusted source for industrial chiller rental equipment. Our technicians can help you locate a chiller system that suits your requirements for temporary applications. The cooling systems are used in commercial buildings and industrial facilities to deliver cooling effects to spaces and equipment. Finding a suitable system is not difficult with expertise. End-users can avoid the challenges of searching for a cooling unit online by working with a reputable supplier.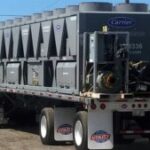 Industrial Chiller rental equipment is rather complex due to the nature of the machinery. When choosing a chiller unit, end-users should keep a couple of important points in mind to reduce headaches. One of the major factors to consider is the budget. Budgeting will help end-users find equipment that fits within a specified range. Because chillers fill a variety of needs, the application will also determine the available types of systems. There are air-cooled chillers and also water-cooled chillers. The units are applied based on the processes for which they will be responsible. 
Industrial Chiller Rental Installations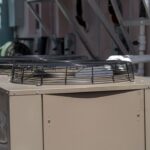 Alliance Comfort Systems can help with the delivery and installation of Industrial chiller rental equipment. In addition to delivering the units and ensuring that they are placed properly, service technicians can also render care to installed equipment. Chillers need to be maintained often due to their complex designs. Frequent use and the heavy demands placed on the equipment by facilities will also drive regular service. Chillers are a large investment for facilities, businesses, and operations that rely on climate control equipment. 
Chiller equipment must stay up to date to avoid performance issues. Parts within a system can become worn out over time. Small components that are worn out, broken, or cracked should be repaired or replaced without delay. Major problems may occur as a result of poorly maintained equipment. Moreover, chillers that do not receive service regularly will use more energy than necessary, which will lead to exhaustion. 
Address
7200 Distribution Dr, Louisville, KY 40258
Phone: (502) 384-8500 Email:
[email protected]
Opening Hours
| | |
| --- | --- |
| Monday | 9:00 a.m. – 5:00 p.m. |
| Tuesday | 9:00 a.m. – 5:00 p.m. |
| Wednesday | 9:00 a.m. – 5:00 p.m. |
| Thursday | 9:00 a.m. – 5:00 p.m. |
| Friday | 9:00 a.m. – 5:00 p.m. |
| Saturday | Closed |
| Sunday | Closed |