Selected points for this article
hide
Commercial Mobile Cooling Applied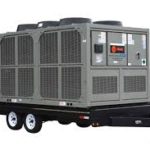 Alliance Comfort Systems can help commercial facilities with sourcing Commercial mobile cooling equipment. Portable HVAC equipment is an ideal solution for companies, buildings, and businesses needing climate control temporarily. Several requirements can be met with Commercial mobile cooling applications from a vast range of equipment manufacturers. 
Commercial Mobile cooling equipment can be used for comfort, entertainment, and survival in the most extreme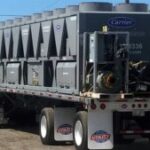 cases. Under harsh conditions or unexpected breakdowns, portable cooling equipment can reduce downtime and maintain productivity by allowing end-users to remain functional in various spaces. Nearly every type of building will have some applications for portable cooling units at one time or another. 
Commercial and industrial facilities may find applications for Commercial mobile cooling systems with ease. Buildings such as educational institutions, medical facilities, science labs, and even outdoor events can make great use of portable climate control machines that may be used for cooling. Additionally, a mobile design's climate control may be used inside or outside buildings where construction projects are being managed. Temperature control is something that is needed year-round, regardless of the season. 
Custom Commercial Mobile Cooling Equipment Solutions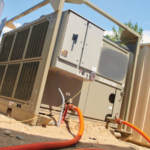 Clients can rely on Alliance Comfort Systems as a trusted source for portable cooling equipment. We supply a vast assortment of equipment from leading industry manufacturers. Units available to commercial and industrial clients are designed specifically for operations' complexities on a larger scale. Still, climate control systems can be customized to meet the specifications of end-use. 
Portable air systems are preferred because they can be delivered and installed with ease. They often include cutting-edge features that enable end-users to monitor the equipment's status and make adjustments as needed. Although mobile air-conditioning units are designed for portable use, they are just as durable and efficient as larger systems. 
Commercial Mobile cooling units should be maintained just as permanent systems are. Depending on how a system will be applied, it may be in operation for quite some time. The service technicians at Alliance Comfort Systems can help manage portable climate control units with professional expertise. Contact us to determine how we can help with your current or upcoming requirements for portable cooling units. 
Address
7200 Distribution Dr, Louisville, KY 40258
Phone: (502) 384-8500 Email:
[email protected]
Opening Hours
| | |
| --- | --- |
| Monday | 9:00 a.m. – 5:00 p.m. |
| Tuesday | 9:00 a.m. – 5:00 p.m. |
| Wednesday | 9:00 a.m. – 5:00 p.m. |
| Thursday | 9:00 a.m. – 5:00 p.m. |
| Friday | 9:00 a.m. – 5:00 p.m. |
| Saturday | Closed |
| Sunday | Closed |