Selected points for this article
hide
Industrial HVAC Service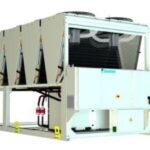 Large facilities often require industrial HVAC service. Complex heating and air-conditioning units are found in manufacturing facilities and production centers. The harsh environments where the equipment is located make the components susceptible to damage. Wear is possible due to the frequency of use and the number of materials that make their way through a system. Alliance Comfort Systems can help end-users manage the care of industrial heating and cooling systems with professional service.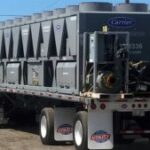 The service technicians at Alliance Comfort Systems specialize in industrial HVAC service. Our range of services covers systems that range in capacity to accommodate the largest units available. Delivering decades of field experience to our clients, we work with the top manufacturer brands in HVAC. We are focused on providing quality services to commercial and industrial facilities across a wide range of industries.  
Industrial HVAC Care
Industrial HVAC systems need to be cared for by a professional service technician. The equipment operates in tough environments. Heating and cooling units found inside industrial environments are prone to wear. Frequent use can stress an HVAC unit's internal components as it works hard to keep up with the demand.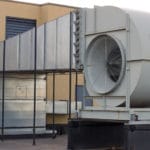 A climate control system in an industrial center is often hidden out of view. It may be difficult to tell if something is wrong with an HVAC system. The equipment, however, will give indications that it is not working properly.
If the air output from a ventilation system is not as hot or cold as it should be, that is the first sign that something may be wrong with a unit. Equipment may make loud noises as opposed to running quietly. In some cases, energy bills may rise as parts malfunction, and the equipment attempts to exhaust all of its resources to continue running. 
Address
7200 Distribution Dr, Louisville, KY 40258
Phone: (502) 384-8500 Email: ACS.receptionist@AllianceComfortSys.com
Opening Hours
| | |
| --- | --- |
| Monday | 9:00 a.m. – 5:00 p.m. |
| Tuesday | 9:00 a.m. – 5:00 p.m. |
| Wednesday | 9:00 a.m. – 5:00 p.m. |
| Thursday | 9:00 a.m. – 5:00 p.m. |
| Friday | 9:00 a.m. – 5:00 p.m. |
| Saturday | Closed |
| Sunday | Closed |